Almost a year ago, Microsoft released the Windows 11 operating system (OS). For the most part,  It garnered positive feedback for being reliable and user-friendly. It is somewhat similar to the functions of the Windows 10 OS, but with several enhancements. So, if you haven't upgraded already, here are the coolest Windows 11 features to make you switch.
Despite Windows 11 having numerous improvements and a free upgrade from Windows 10, users are slow in adoption. The majority of Windows PC users are still running Windows 10. Its usage share is 69.75%, while Windows 11 is 16.13%.
With time, more users are slowly transitioning to the new OS. It is only natural that people wait and see what is to come. They want to be certain that the update is worthwhile.
The good news is that Windows 11's feels almost identical to that of its prior. But it offers many fantastic productivity and security advantages that Windows 10 does not.
Here are a few of the coolest features of Windows 11.  After having a look, you might decide to dive right in and upgrade.
Snap Layouts
Most people use multiple apps at once while they work. When you need to work with them side by side, it's common to refer to two different windows. It can be annoying to continually switch between apps. Plus its time-consuming.
Most app users claim the switching can take up to 30 minutes of their day. It can also be a challenge to size the windows when they are side by side. When you do resize, it can either take away the scroll bar or you can't access all the menu options.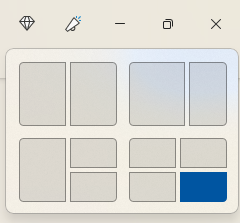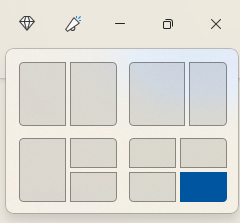 Here's where snap layouts come in. The multi-app issue is fixed by this clever feature in Windows 11. To access a snap layout, simply hover your cursor over the maximize symbol a the top of any window.
The active app will snap into place in the area you specify, allowing you to select additional apps for the other slots.
Master Search
Need to locate a file, webpage, picture, or application quickly? Use the master search in Windows 11. Simply click the desktop search icon. A search box will appear with the results of the entered keyword.

Once you enter your keyword, you can further refine your search. Refine it according to the type of search results you want. (apps, documents, web, etc.).
Video Editor 
Microsoft is giving customers a free video editor as part of the most recent Windows 11 release. The brand-new Clipchamp app makes video editing a breeze. No other software has to be downloaded.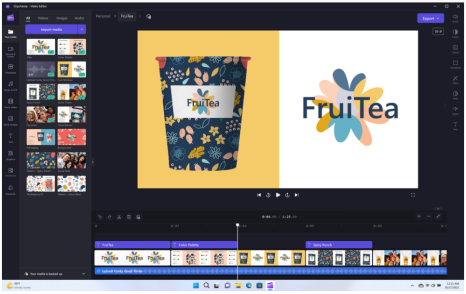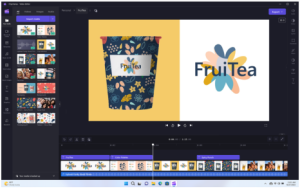 Multiple features that you expect to pay for, come free with Clipchamp. Including green screen, video scaling, templates, effects, and more.
MS Teams Video, Audio & Text Messaging
As we all know, video calls have become the new norm. Yet, not every video software is user-friendly. Most of us have had to wait for someone who was running late due to app-related issues.
Downloading Windows 11 means you already have access to Microsoft Teams. Now you can invite anyone to a video or audio call with ease. The person can connect even without a Microsoft account. Both parties benefit from it being simple.
The Teams app also has the fantastic feature of SMS messaging support. Just send a text from your PC to someone instead of having to get out your phone.
Accessibility Features
The accessibility features in Windows 11 are excellent. These are meant to help guarantee that everyone can use their computer however they like. These features are accessible to people with disabilities. Including those who appreciate the added flexibility they provide.
Four of the newest accessibility features in the OS include:
System-wide live captions
Focus sessions
Voice access
More natural voices for Narrator, Windows' built-in screen reader
Microsoft Edge Collections
The new default browser for Windows is Microsoft Edge. If you haven't already, you should check it out. Especially the new function "collections."
If your bookmarks have become a mess, you're going to love this Edge feature. You can access the collections panel by clicking the "+" button at the top of the Edge browser window. Click to add webpages after adding a collection subject.
You can preview what you add, and everything will be well organized. Collections are simple to use and erase once you're done using them.

Microsoft Defender SmartScreen
The number one security risk is still phishing. It is employed to enable a variety of cyberattacks, including identity theft and ransomware. Many phishing emails direct users to dangerous websites. Often, you are unaware that you are on a malware-infected website until it's too late.
Windows 11 now includes Microsoft Defender SmartScreen. You will benefit from this app's protection against risky phishing websites. The software instantly compares URLs to a dynamic list of known phishing websites. It will alert you when a website poses a risk.
Need Professional Help with your Windows 11 Upgrade?
So, now that you know the coolest Windows 11 features to make you switch, what are you waiting for?
We know updating the operating system for everyone in your company can be a daunting task. Why not ask an expert for help? Call us today to schedule a chat regarding your Windows upgrade.
---
If you'd like to learn more about what's new in the tech world, follow our blog!
Click here to schedule a free 15-minute meeting with Stan Kats, our Founder, and Chief Technologist. 
STG IT Consulting Group proudly provides IT Services in Greater Los Angeles and the surrounding areas for all your IT needs.