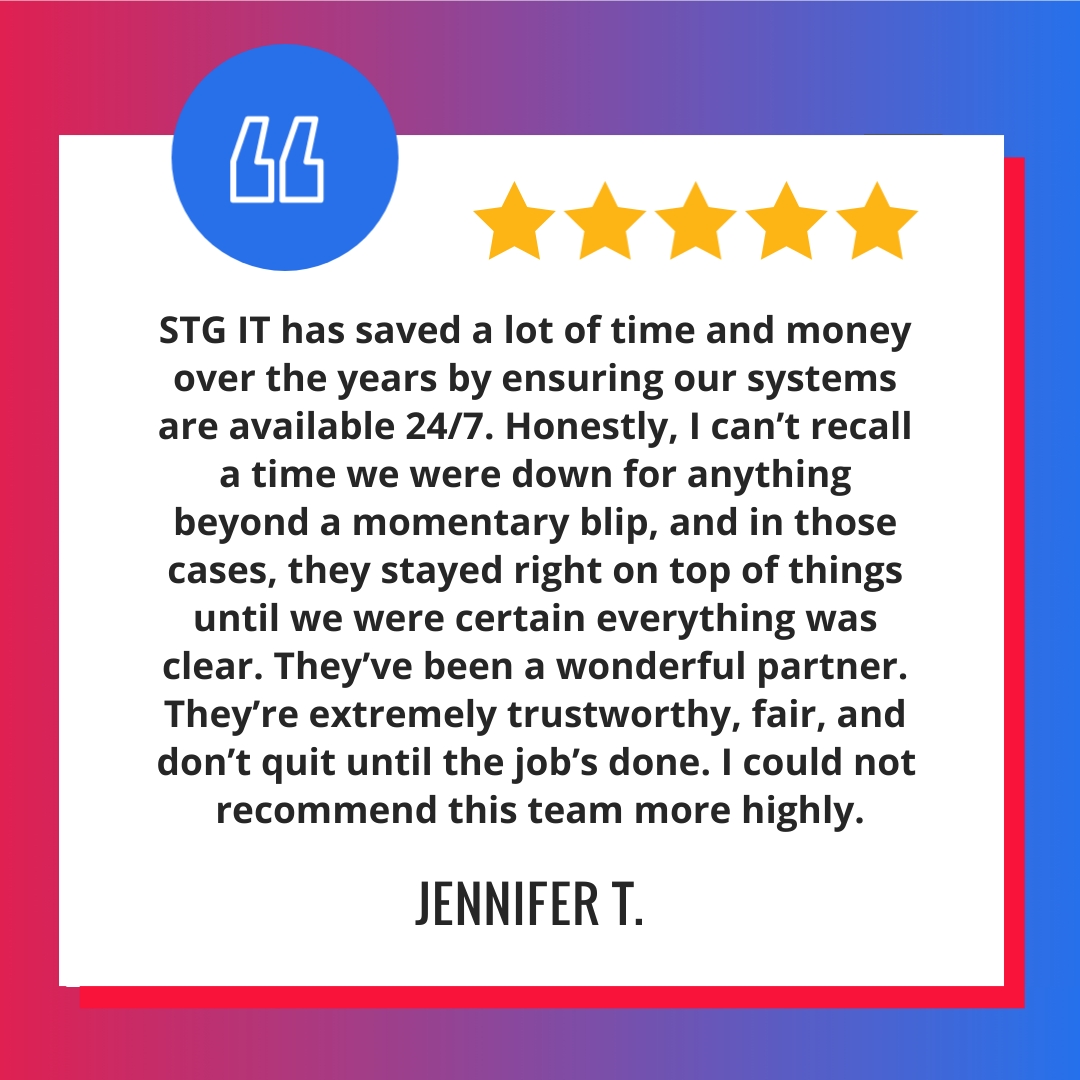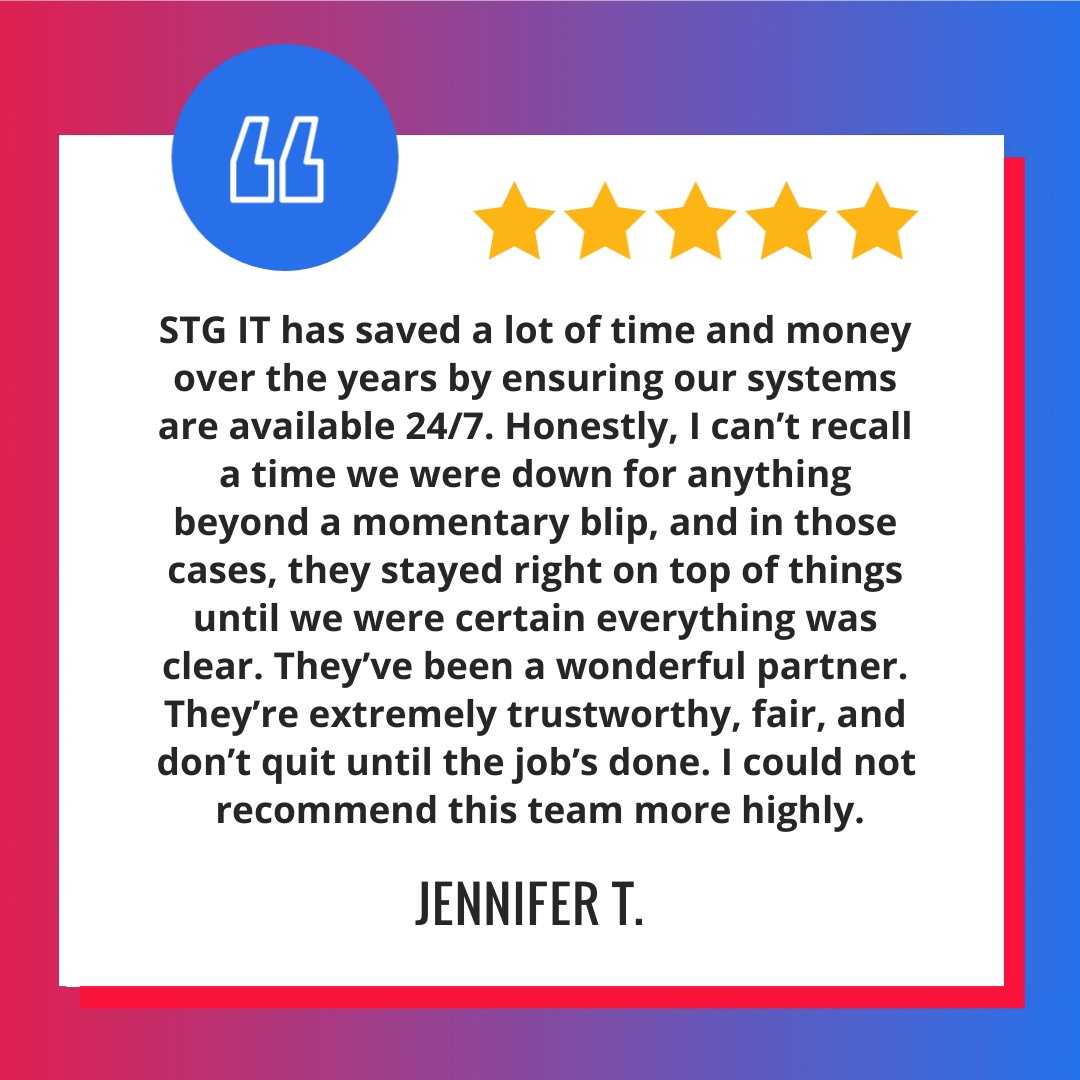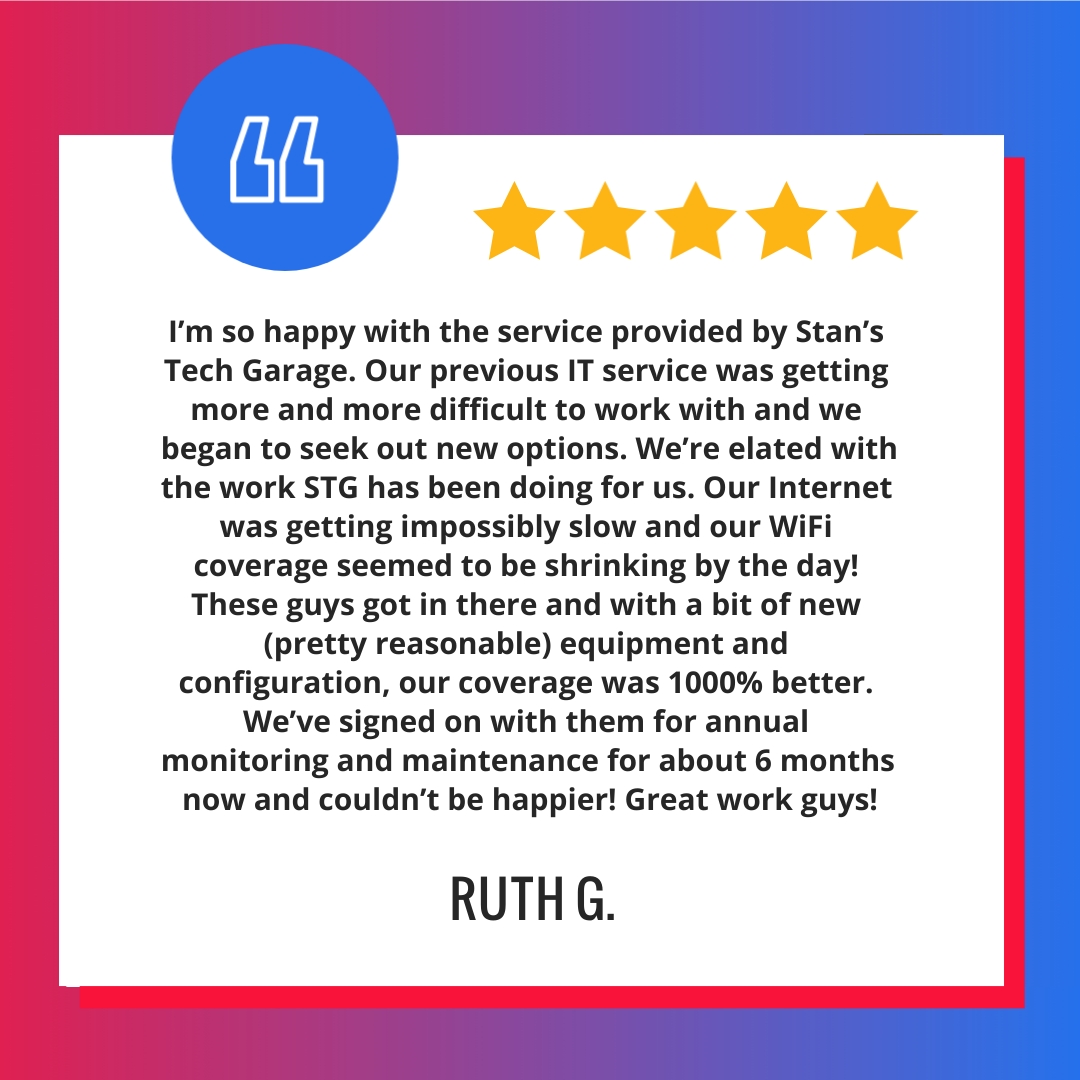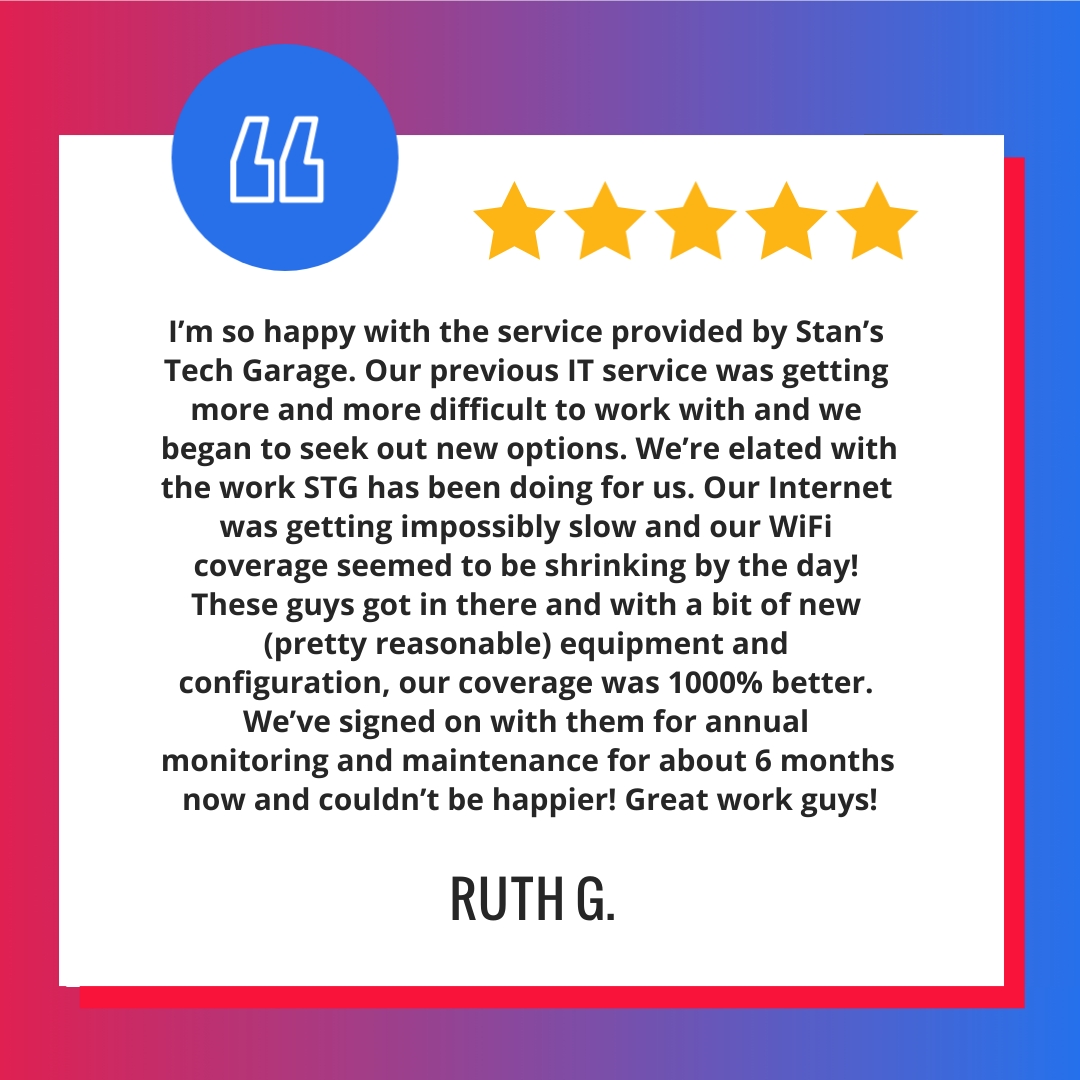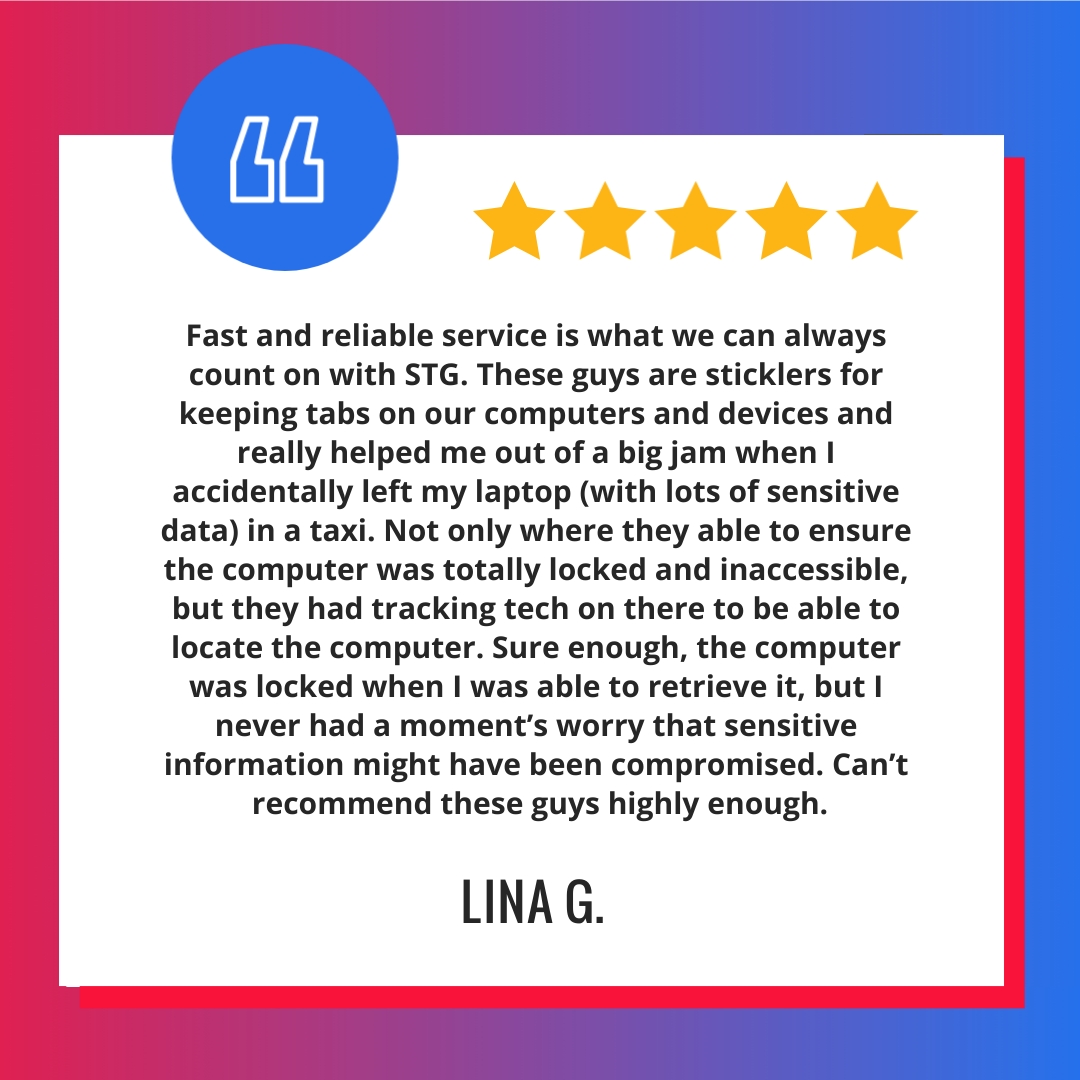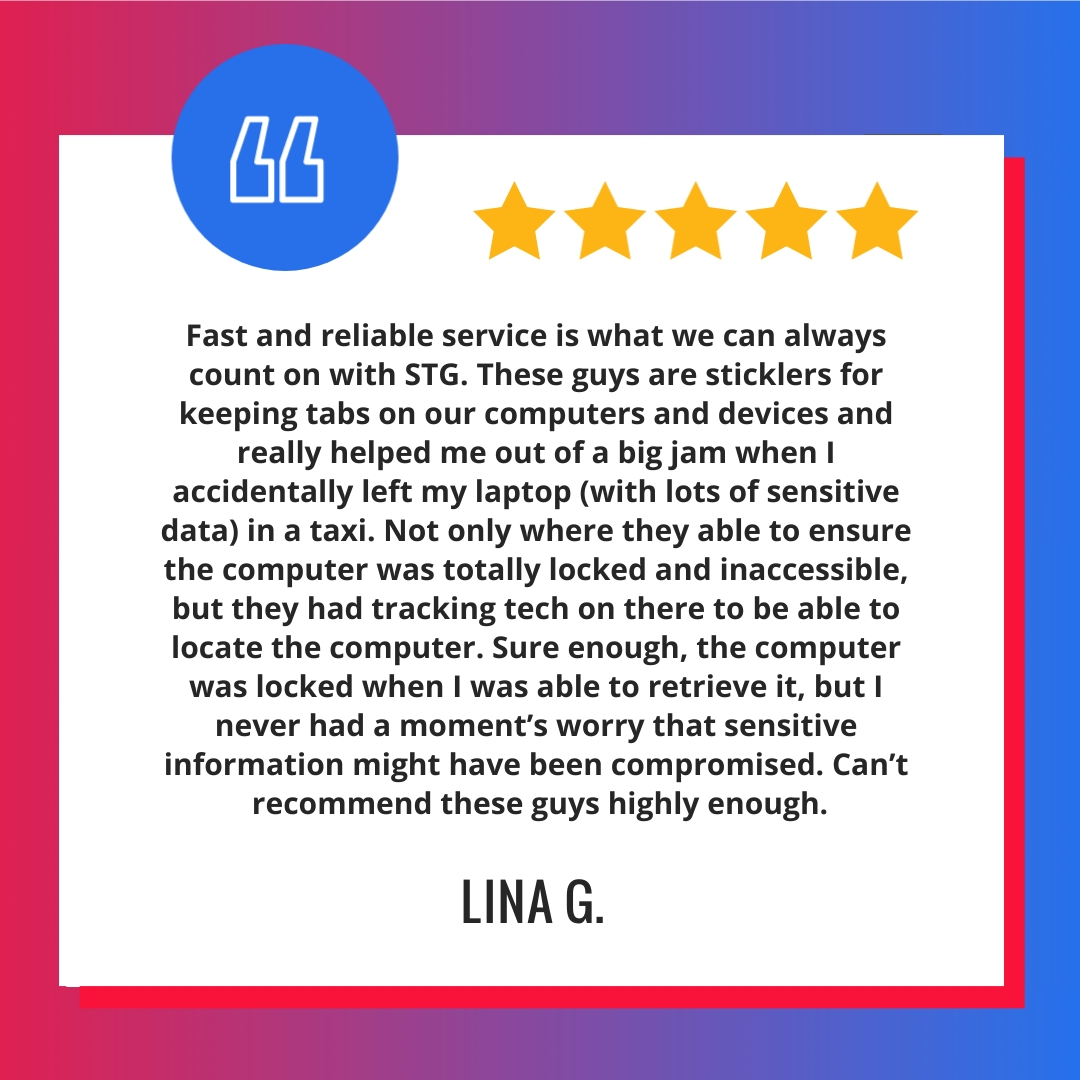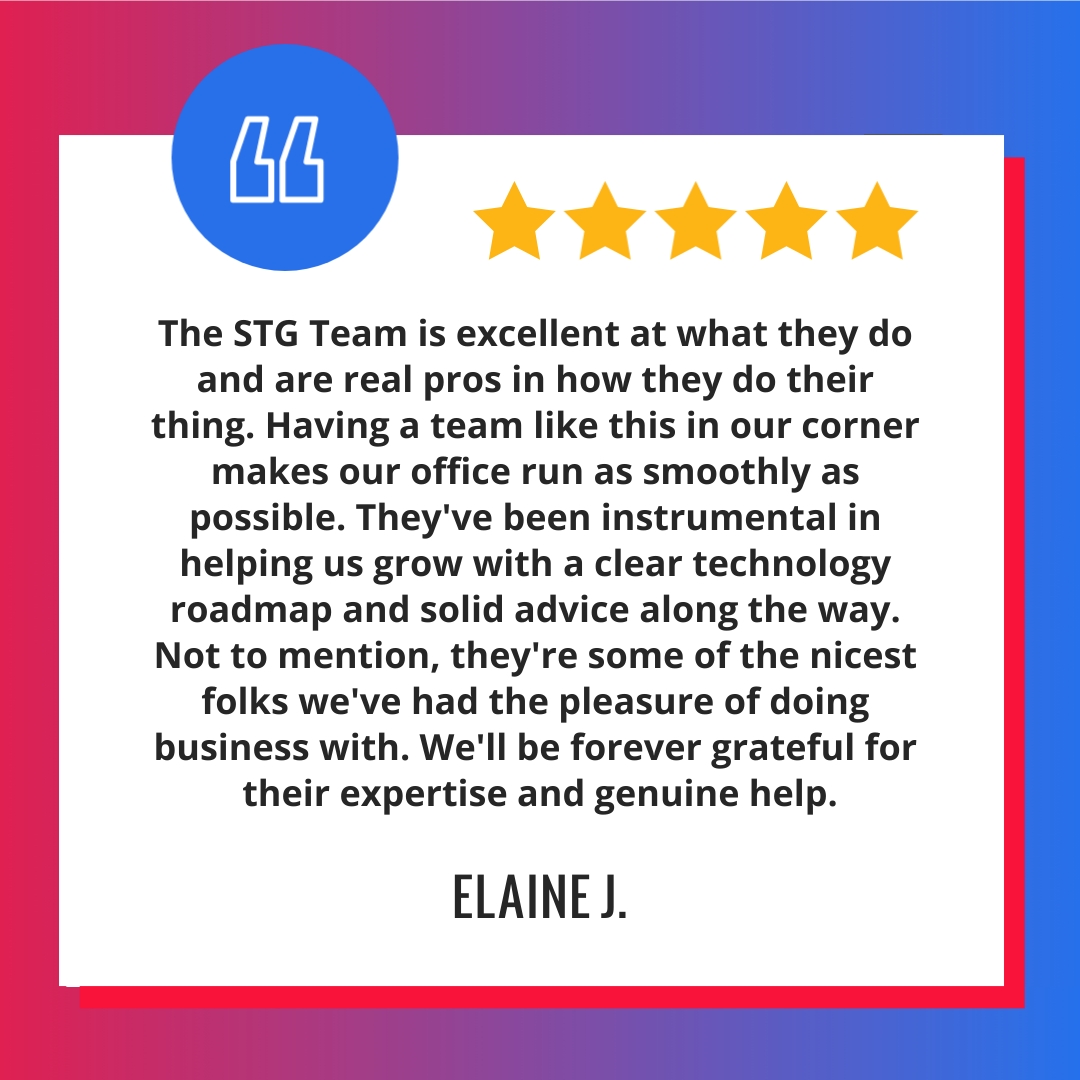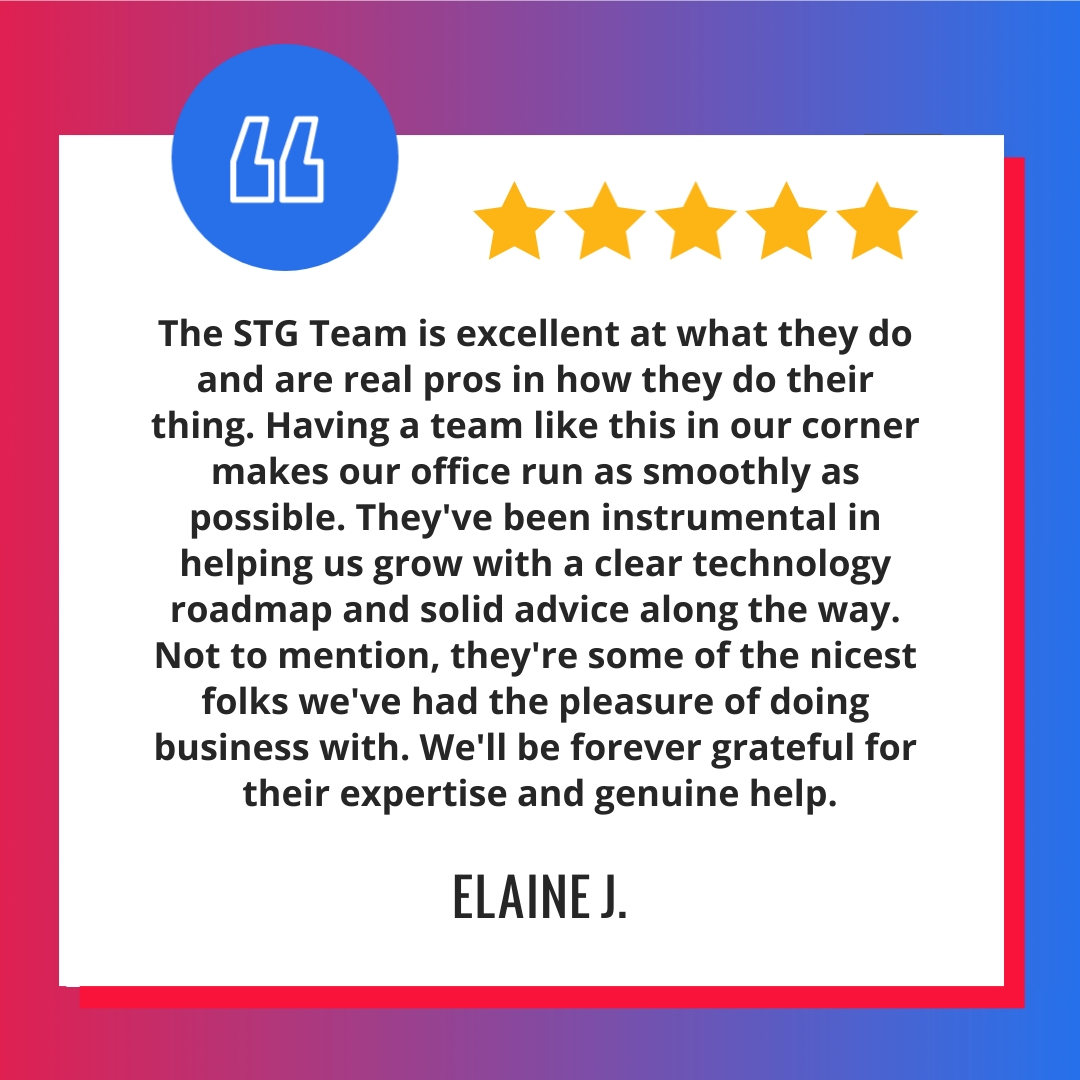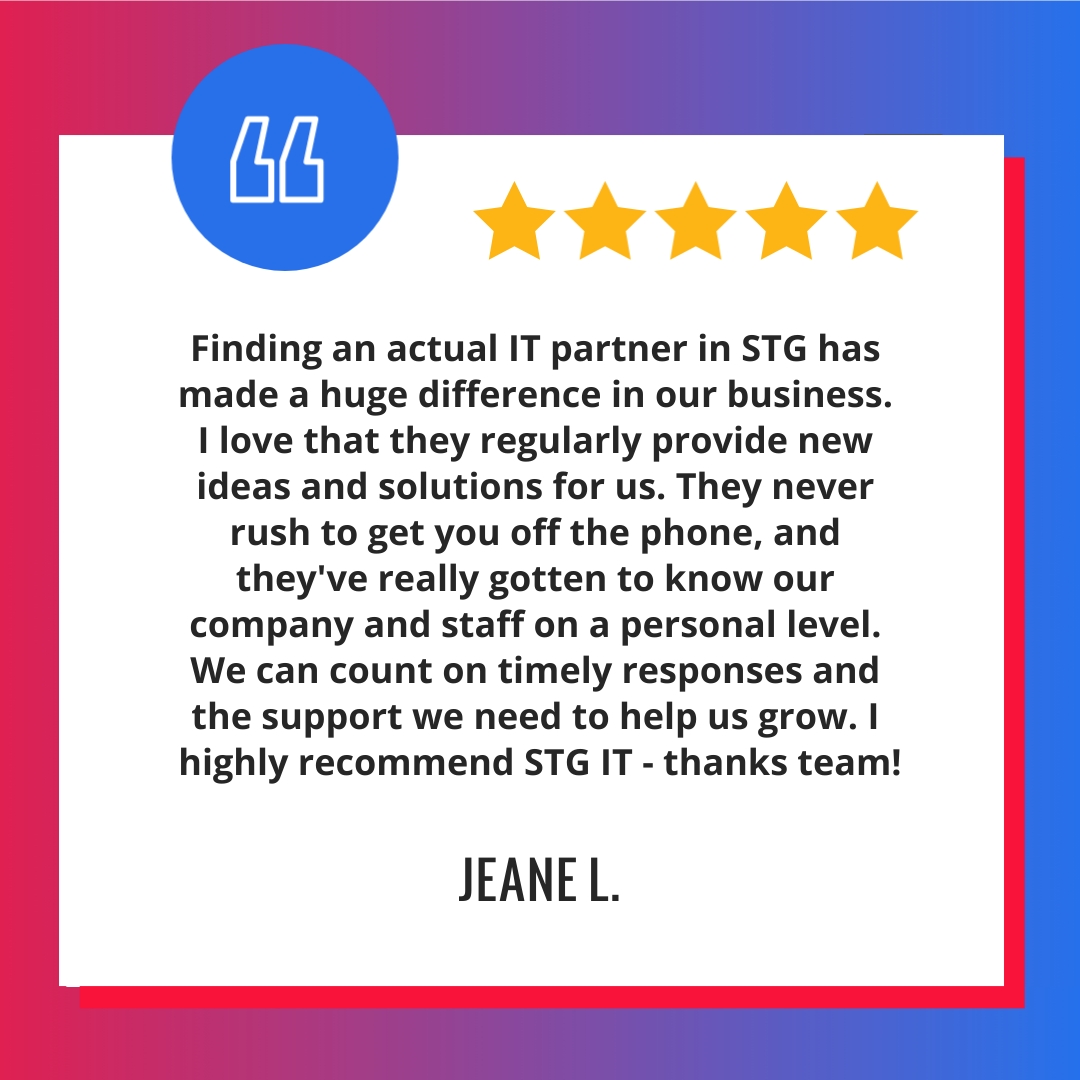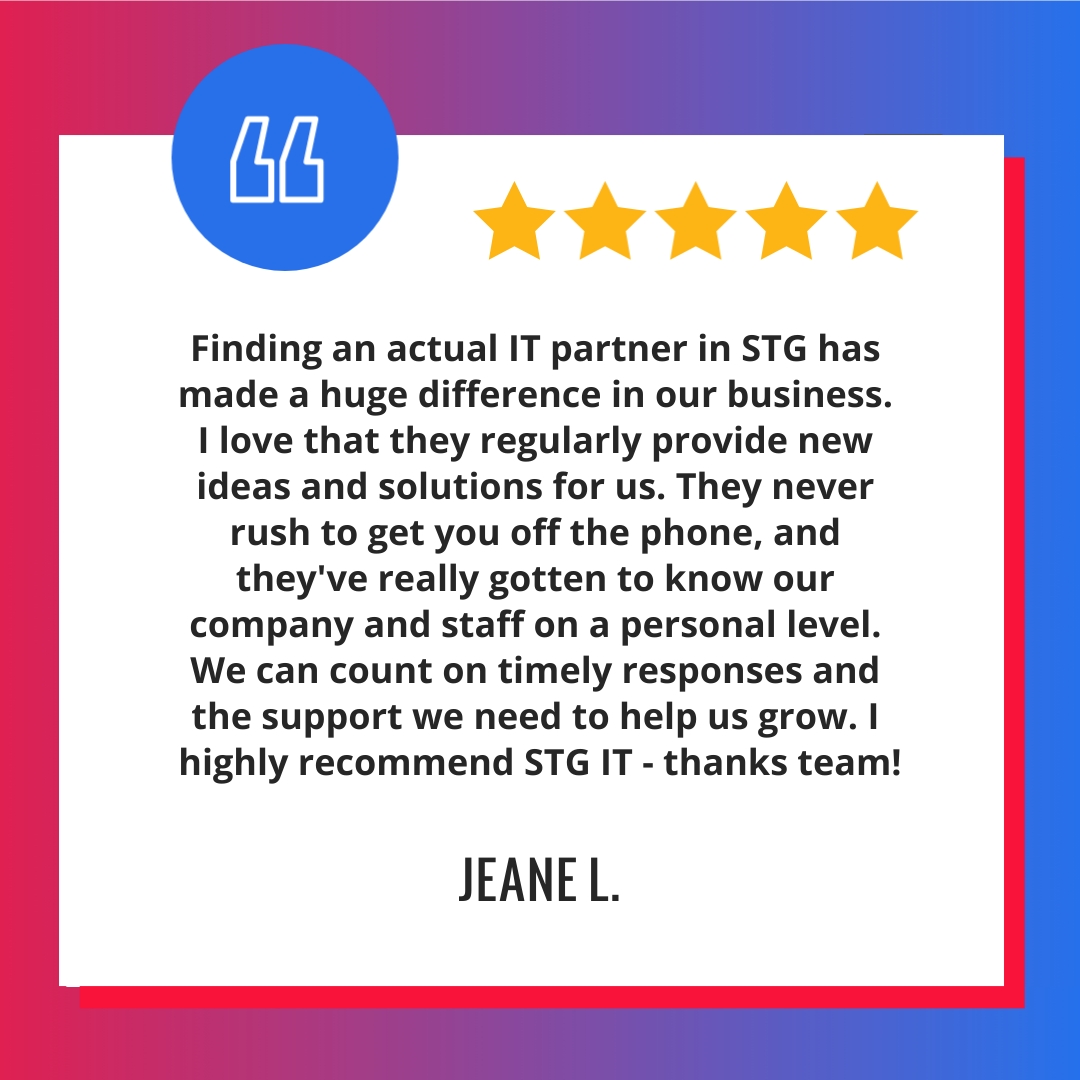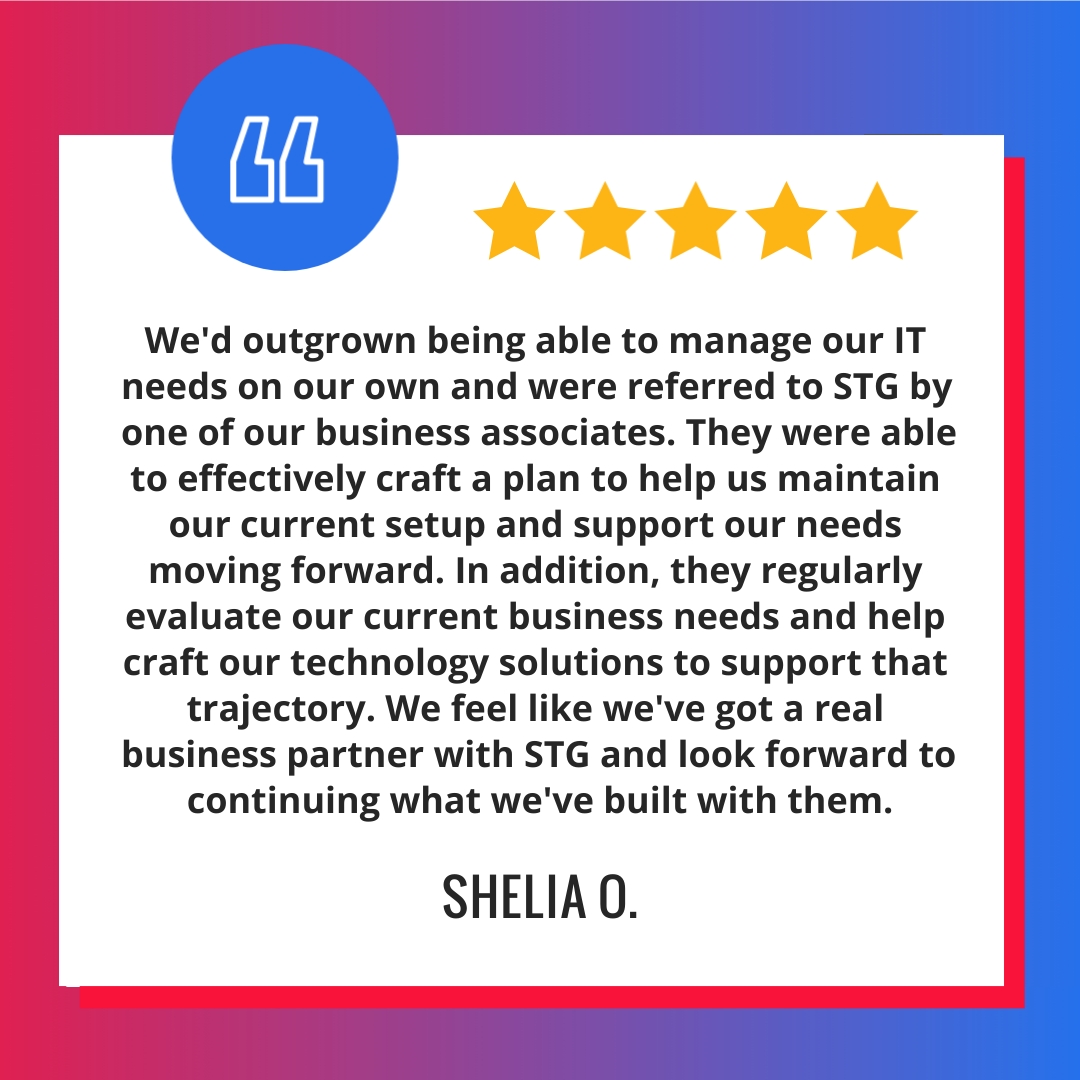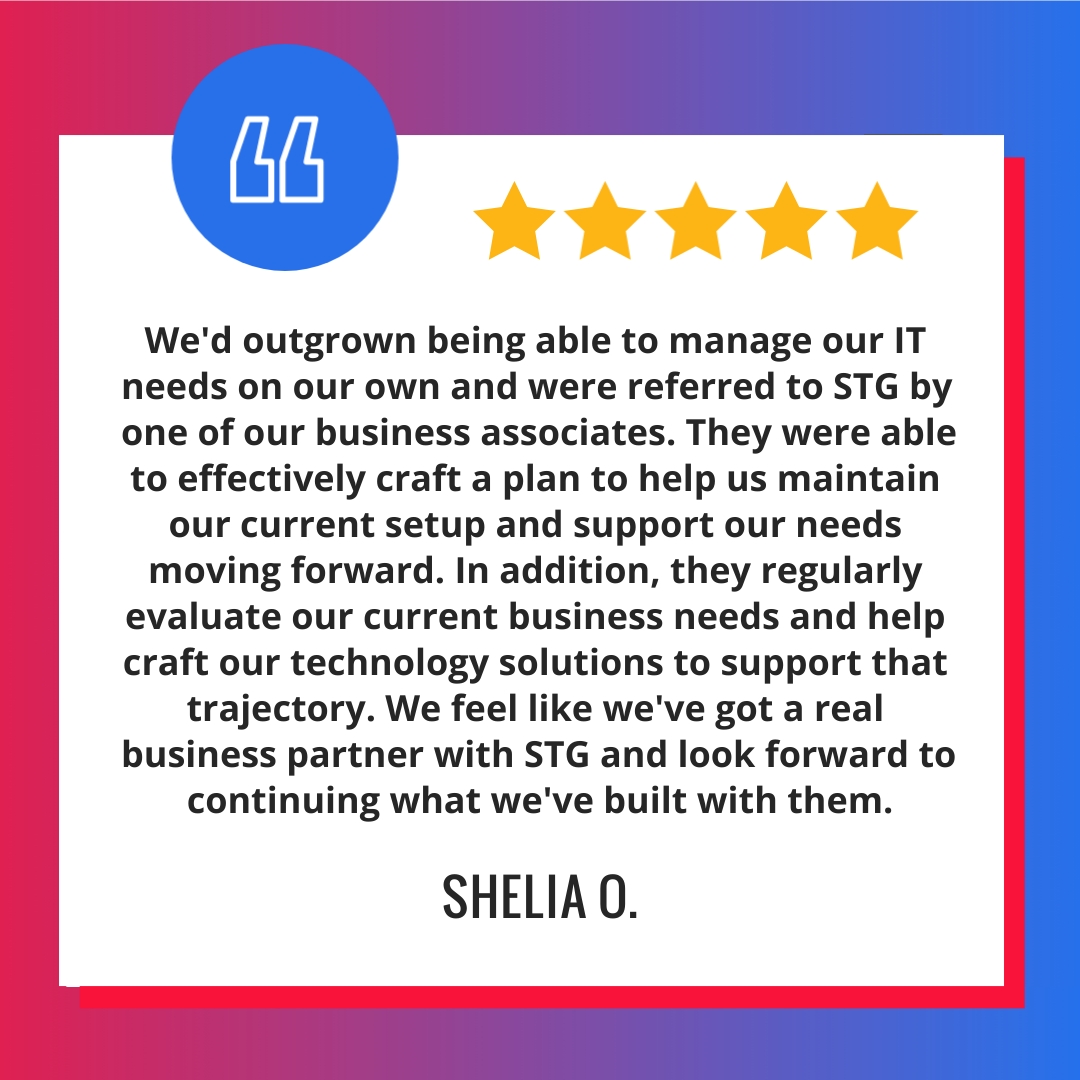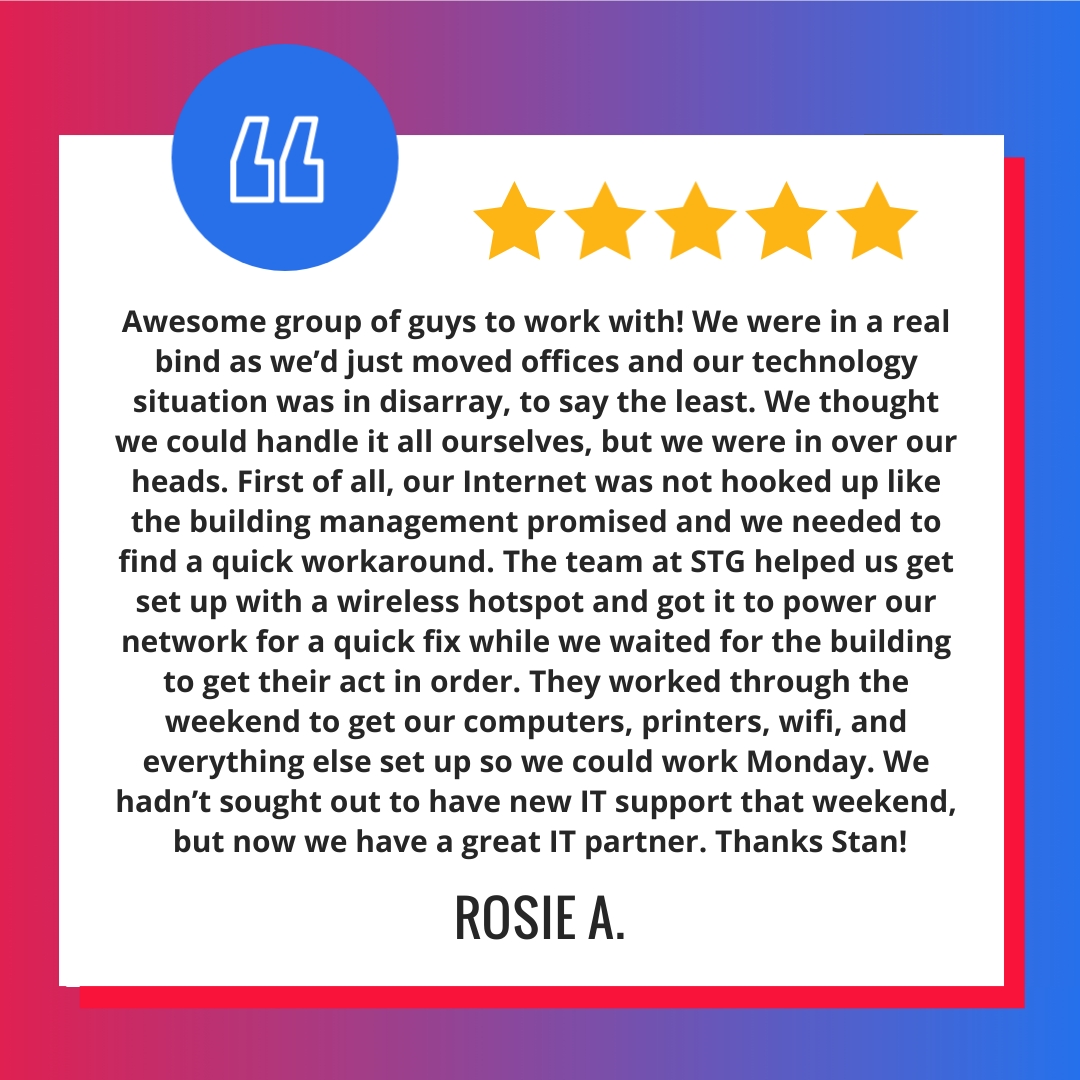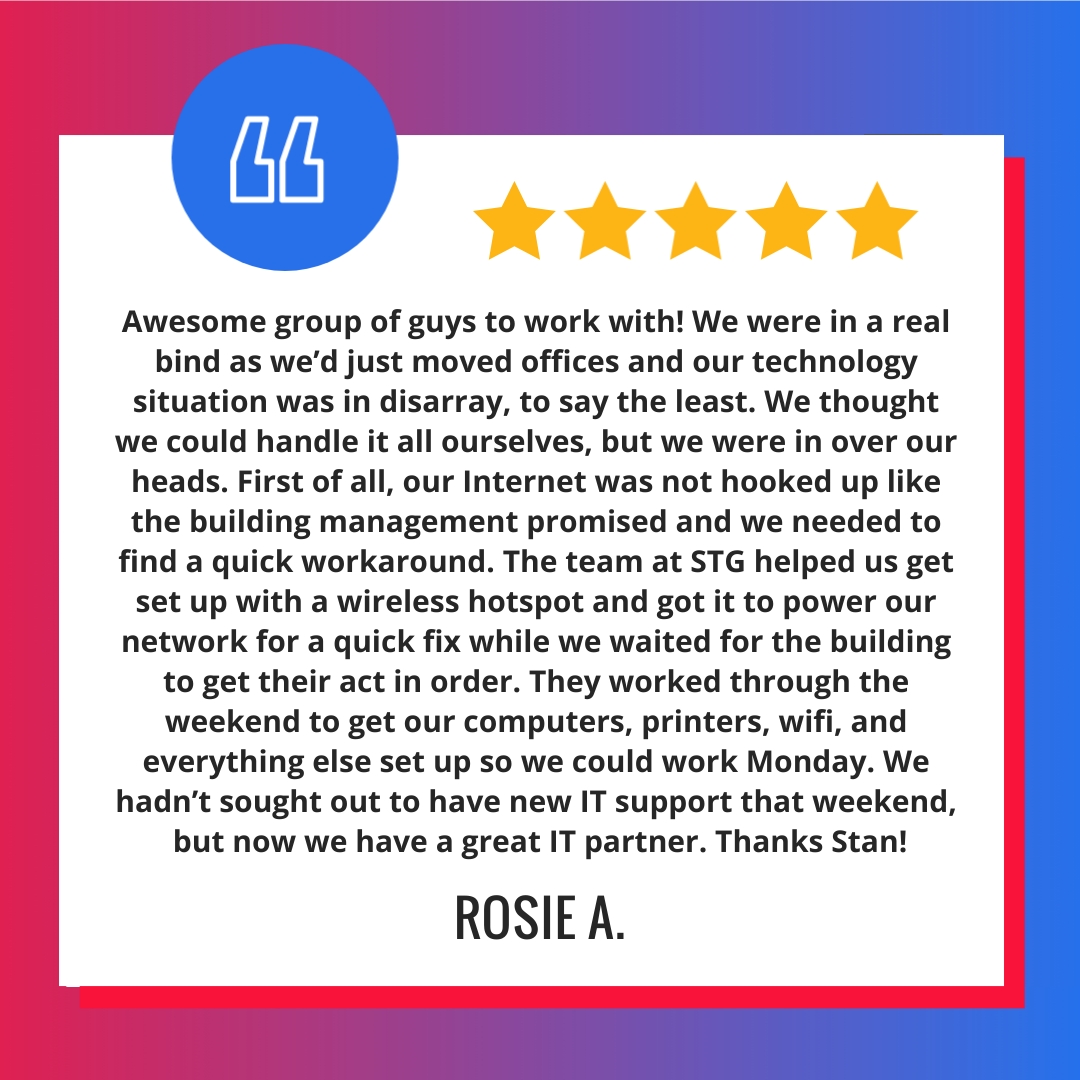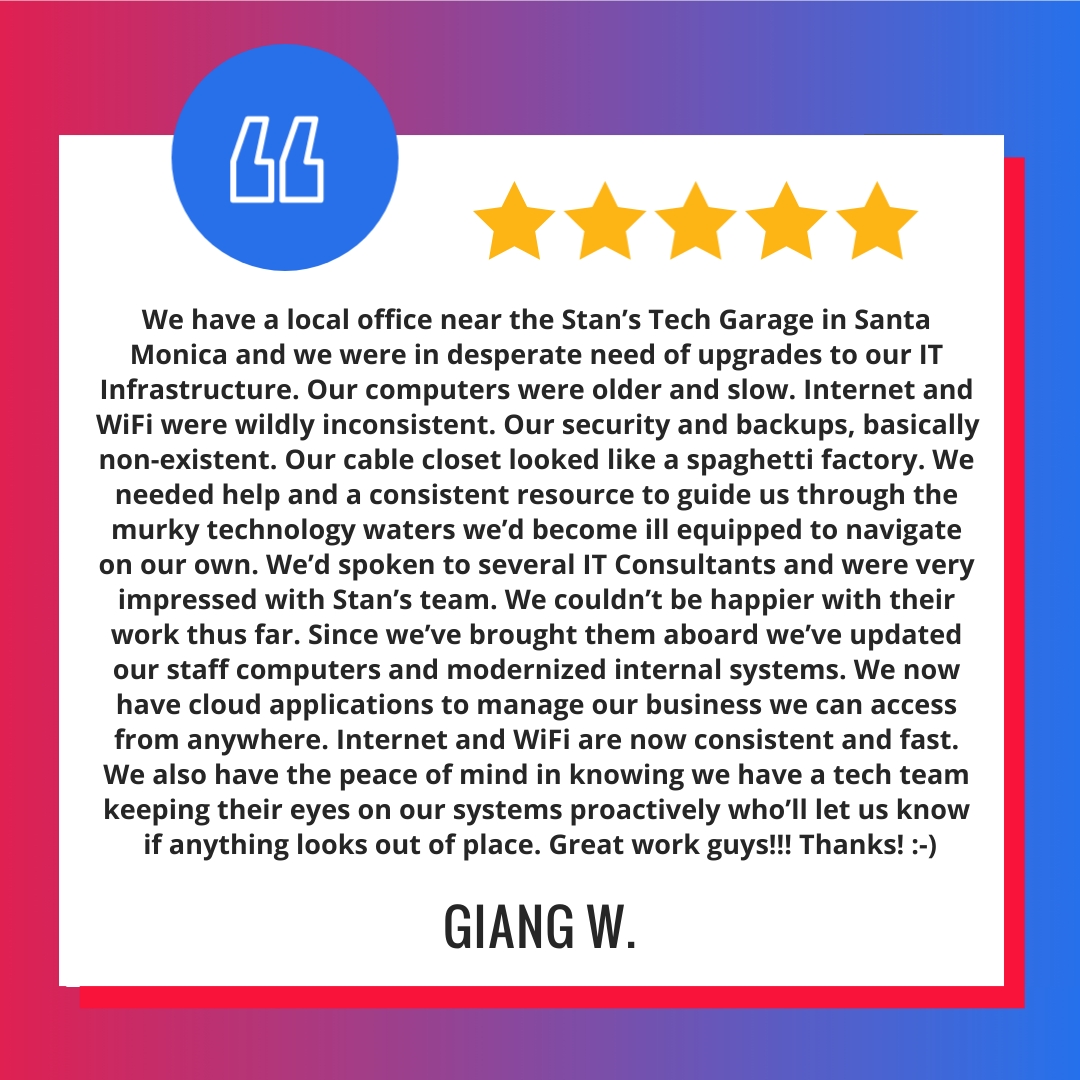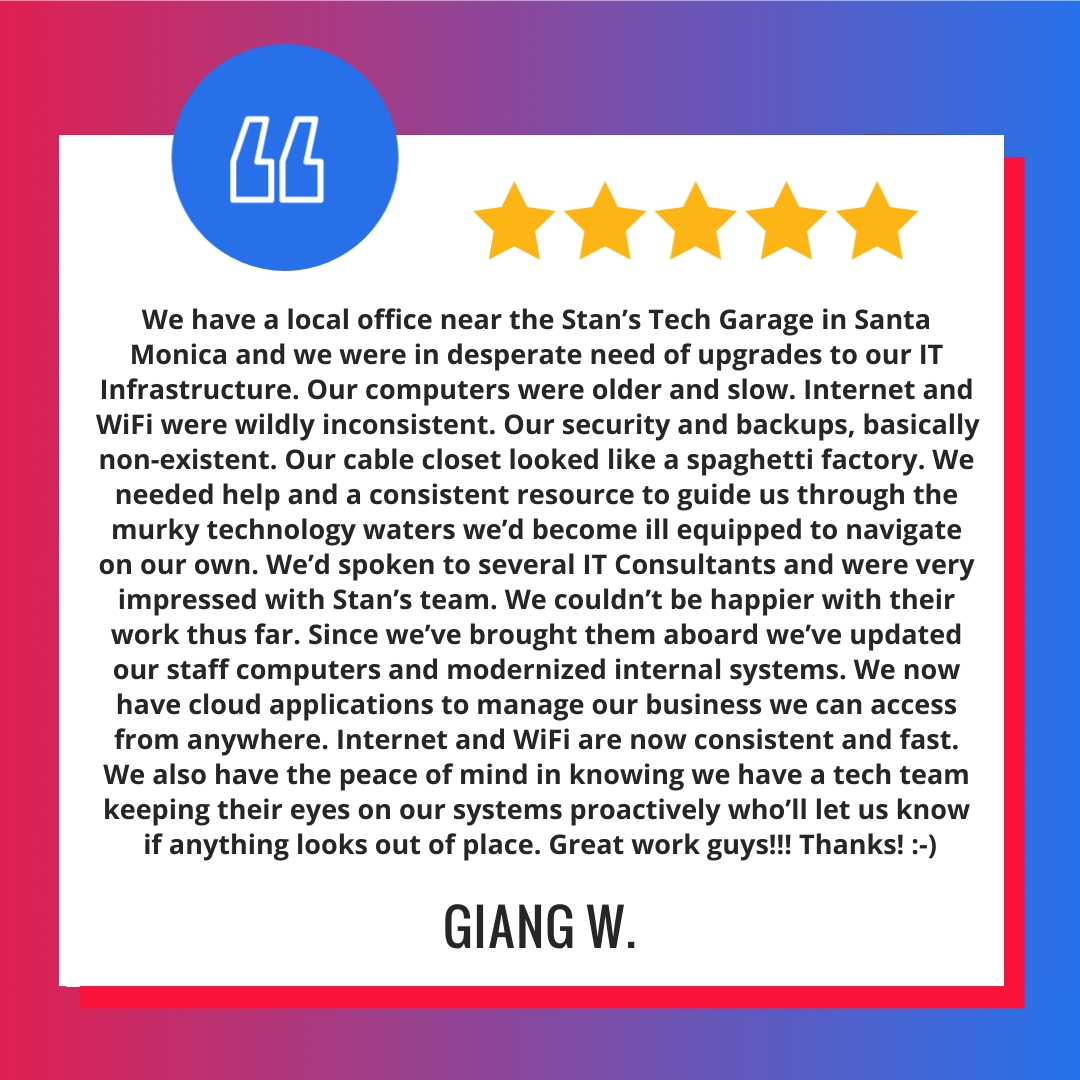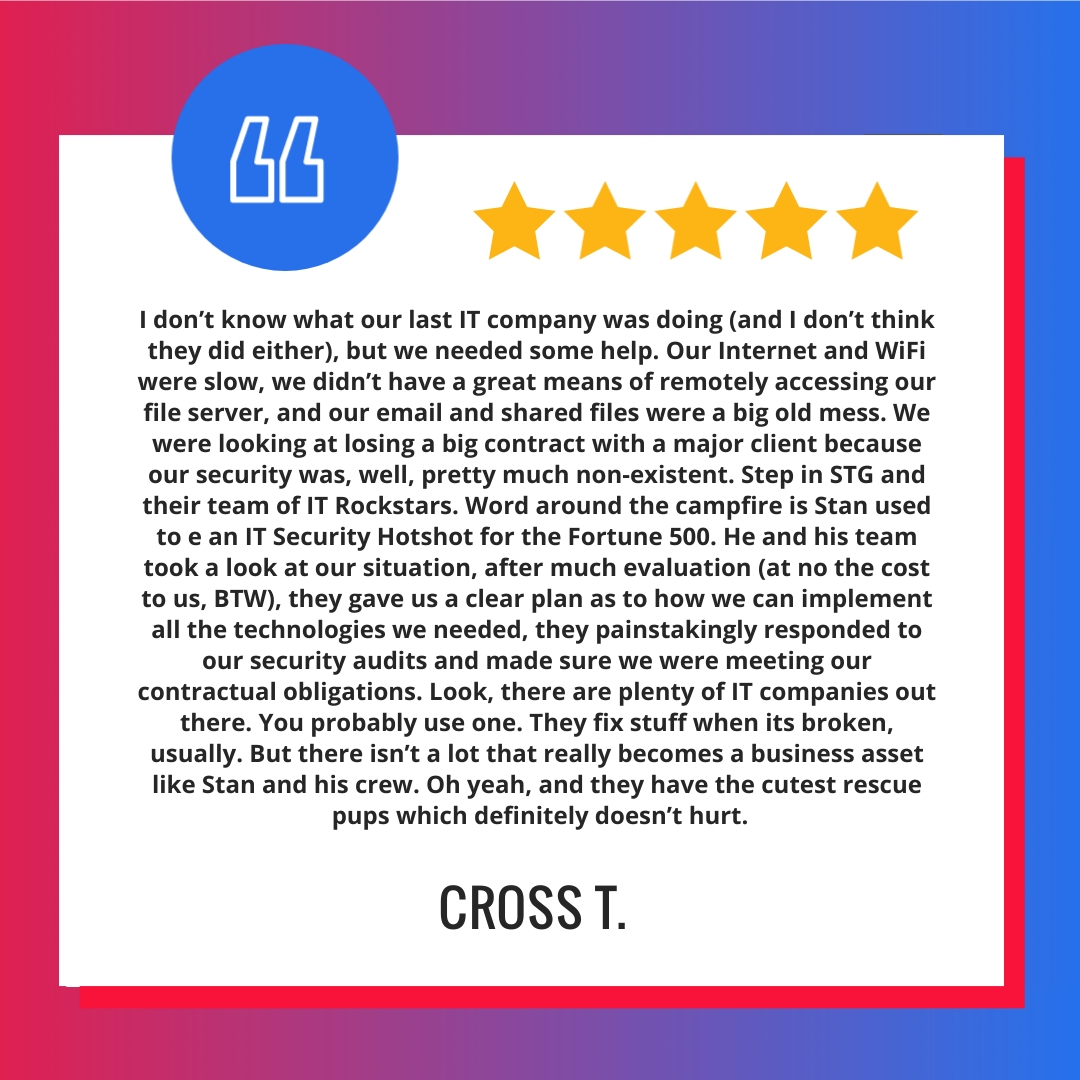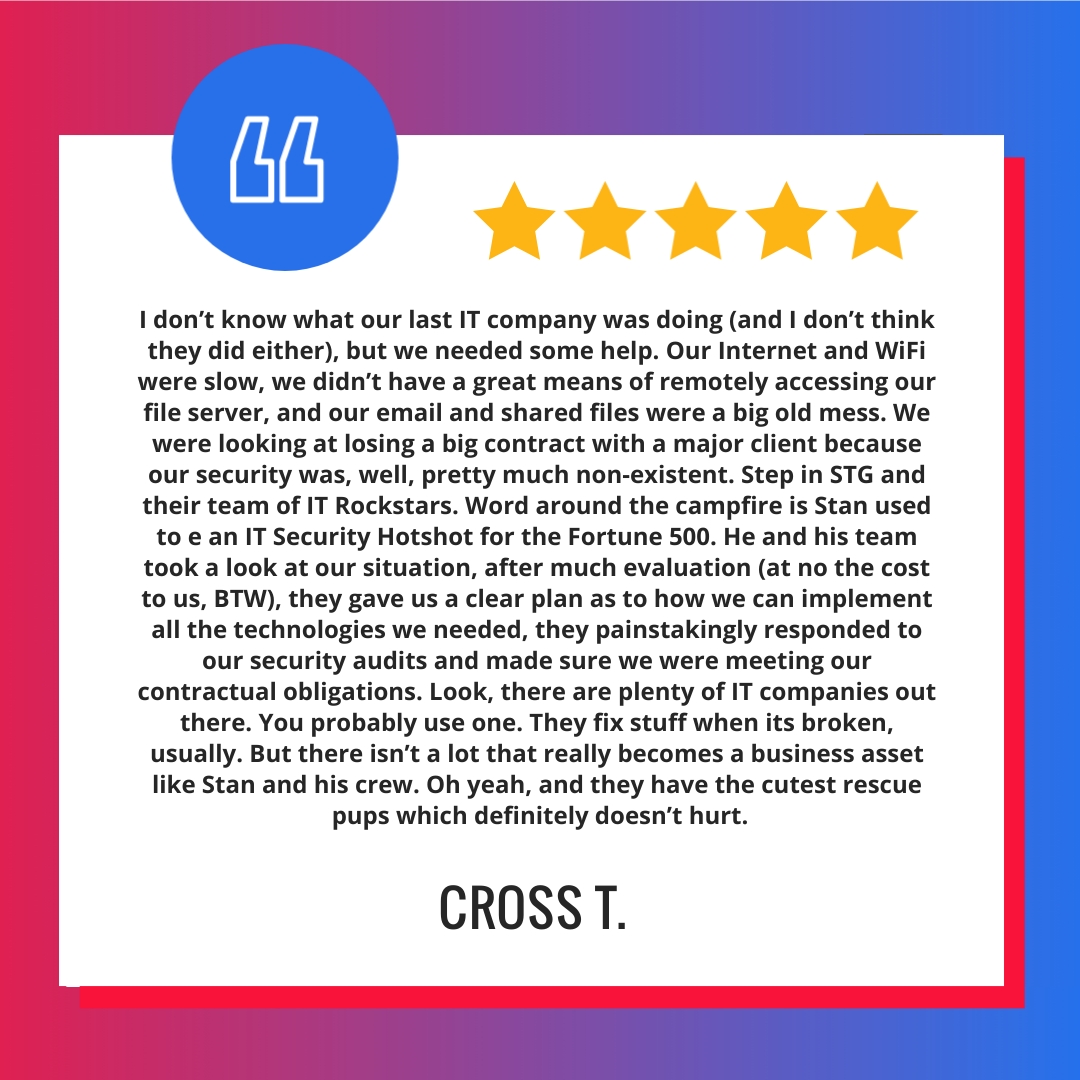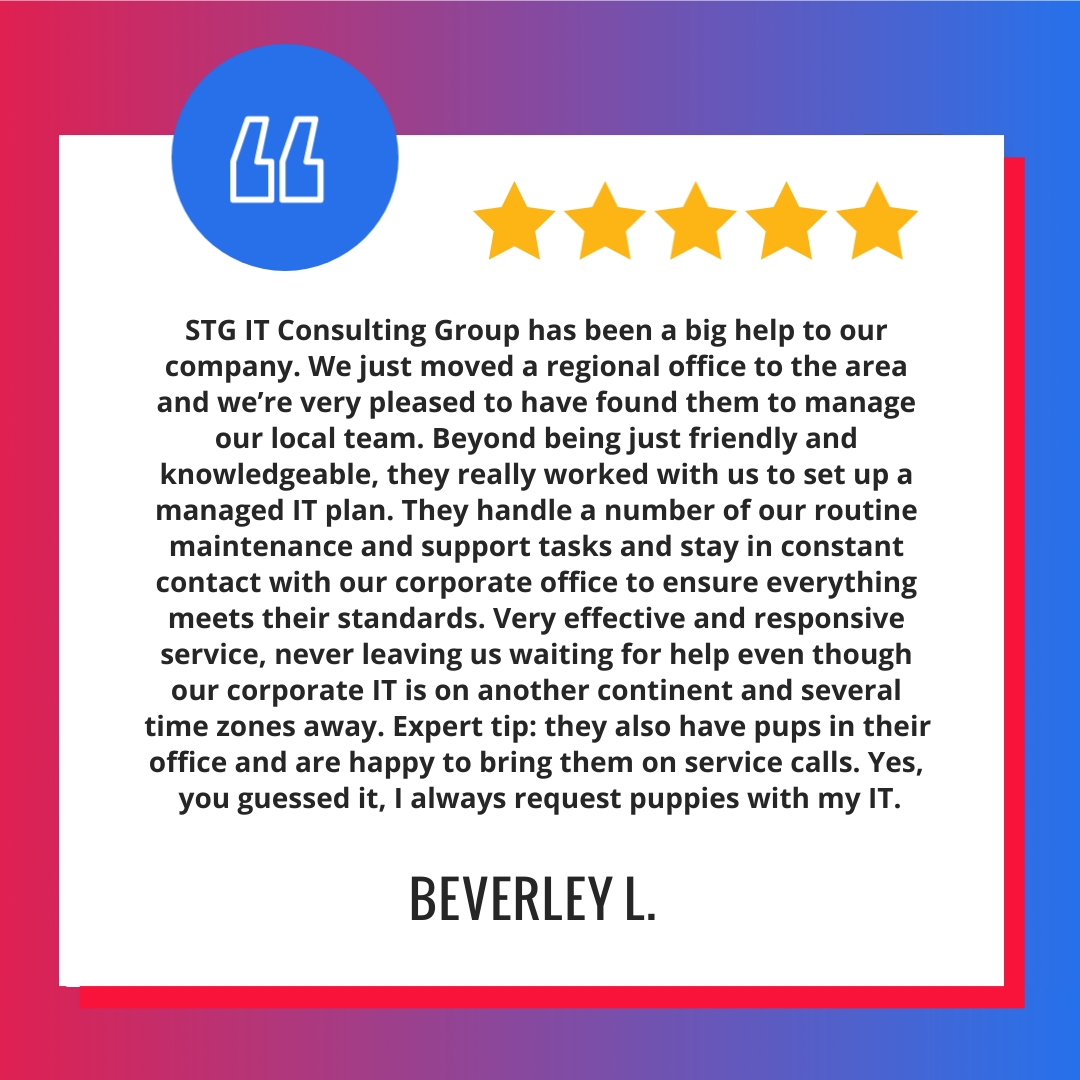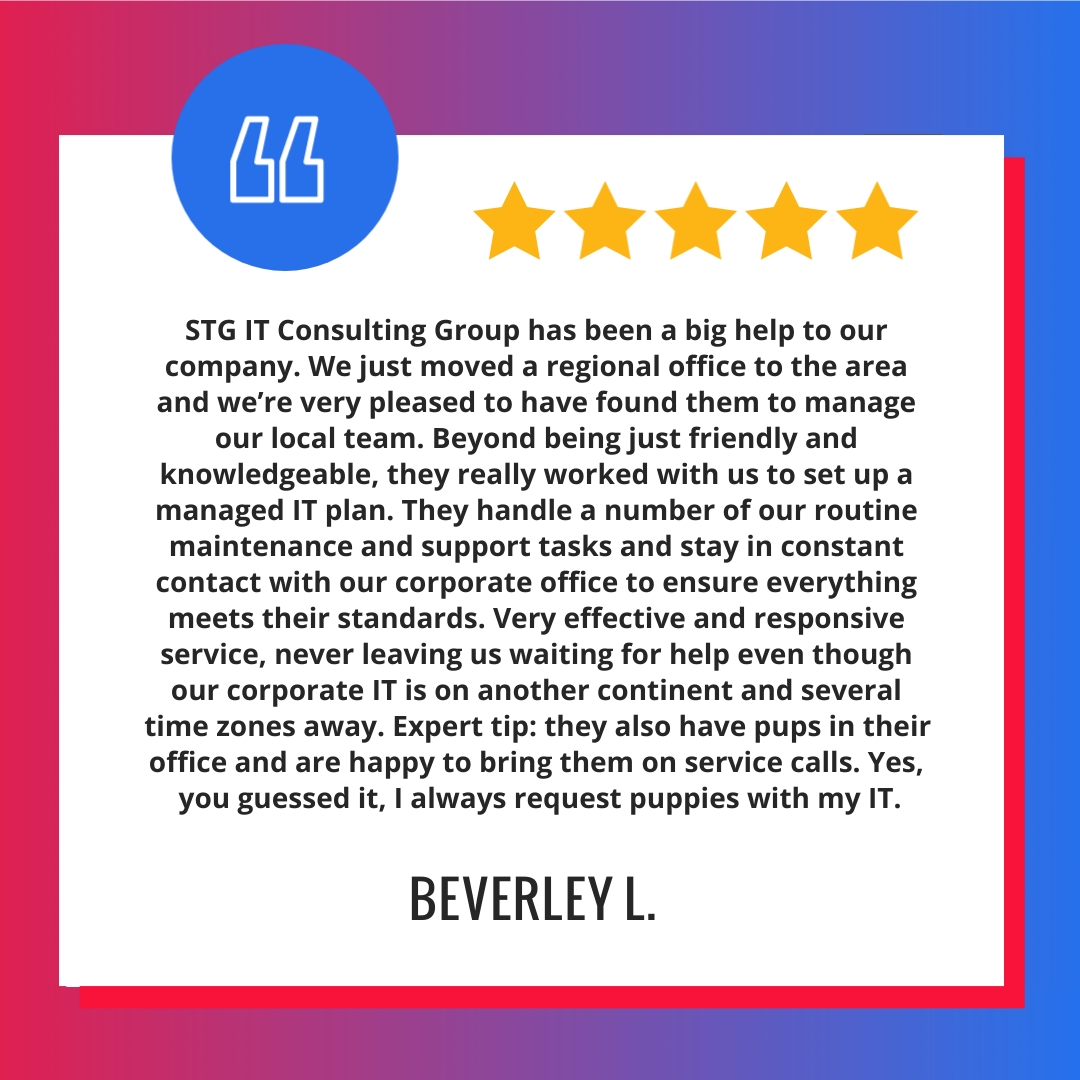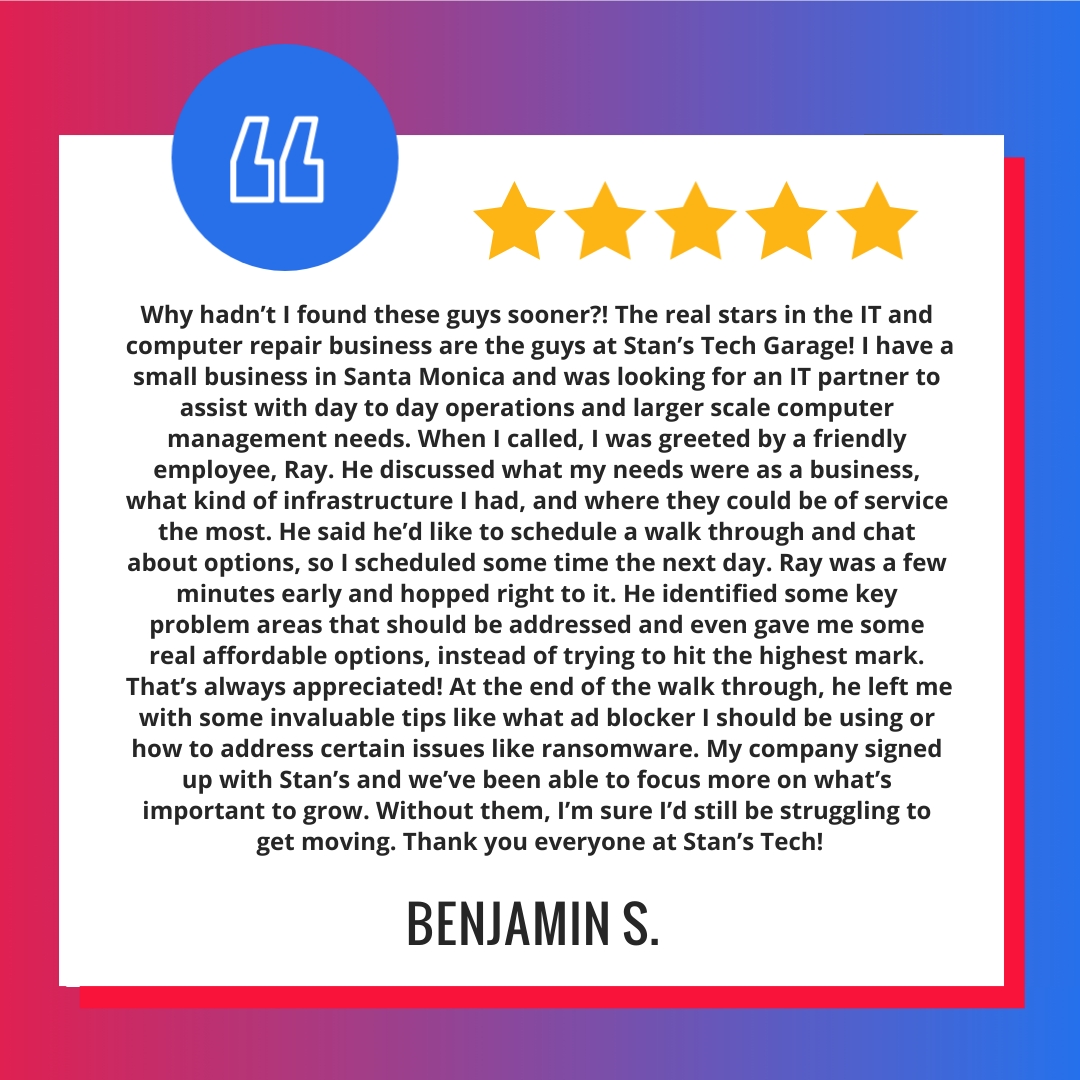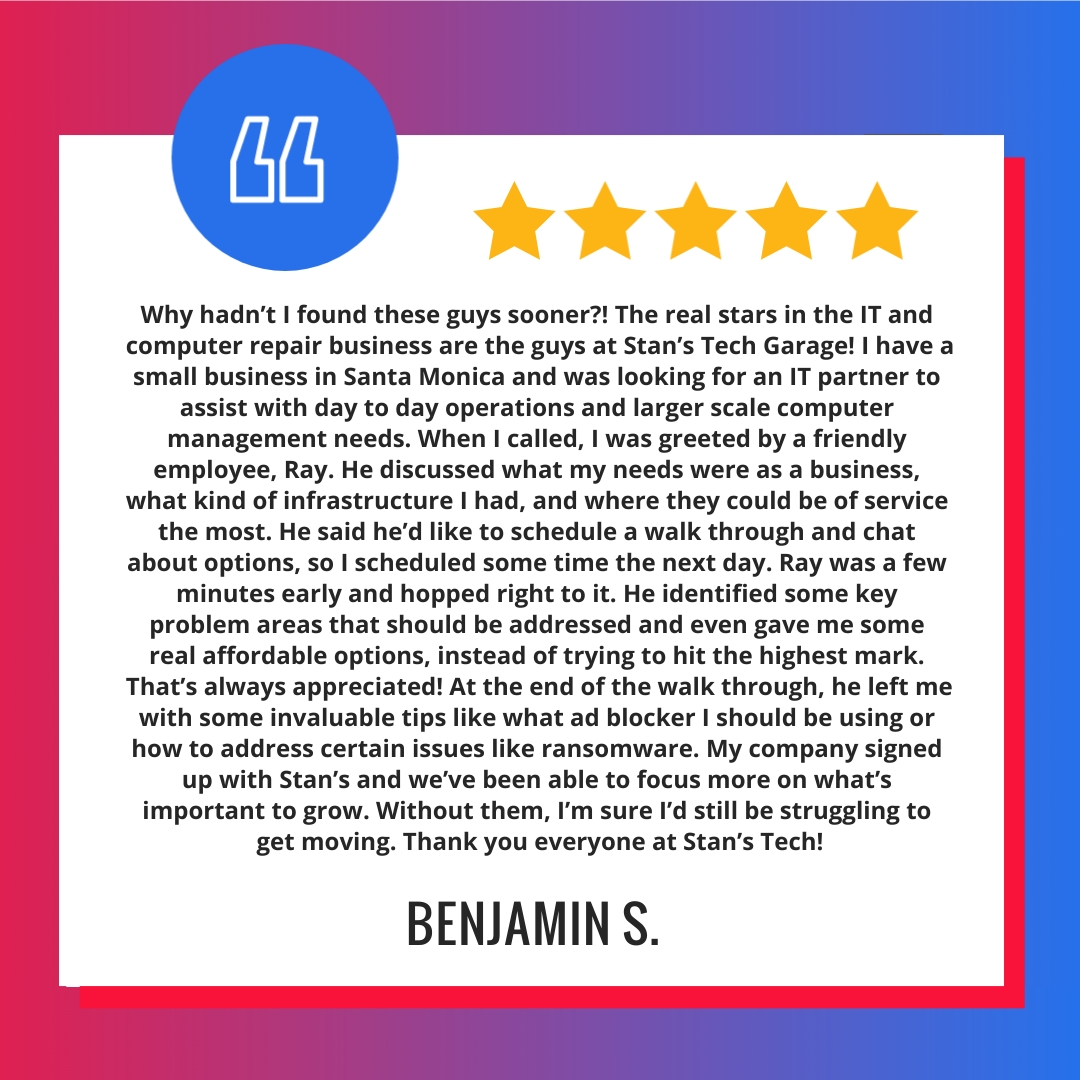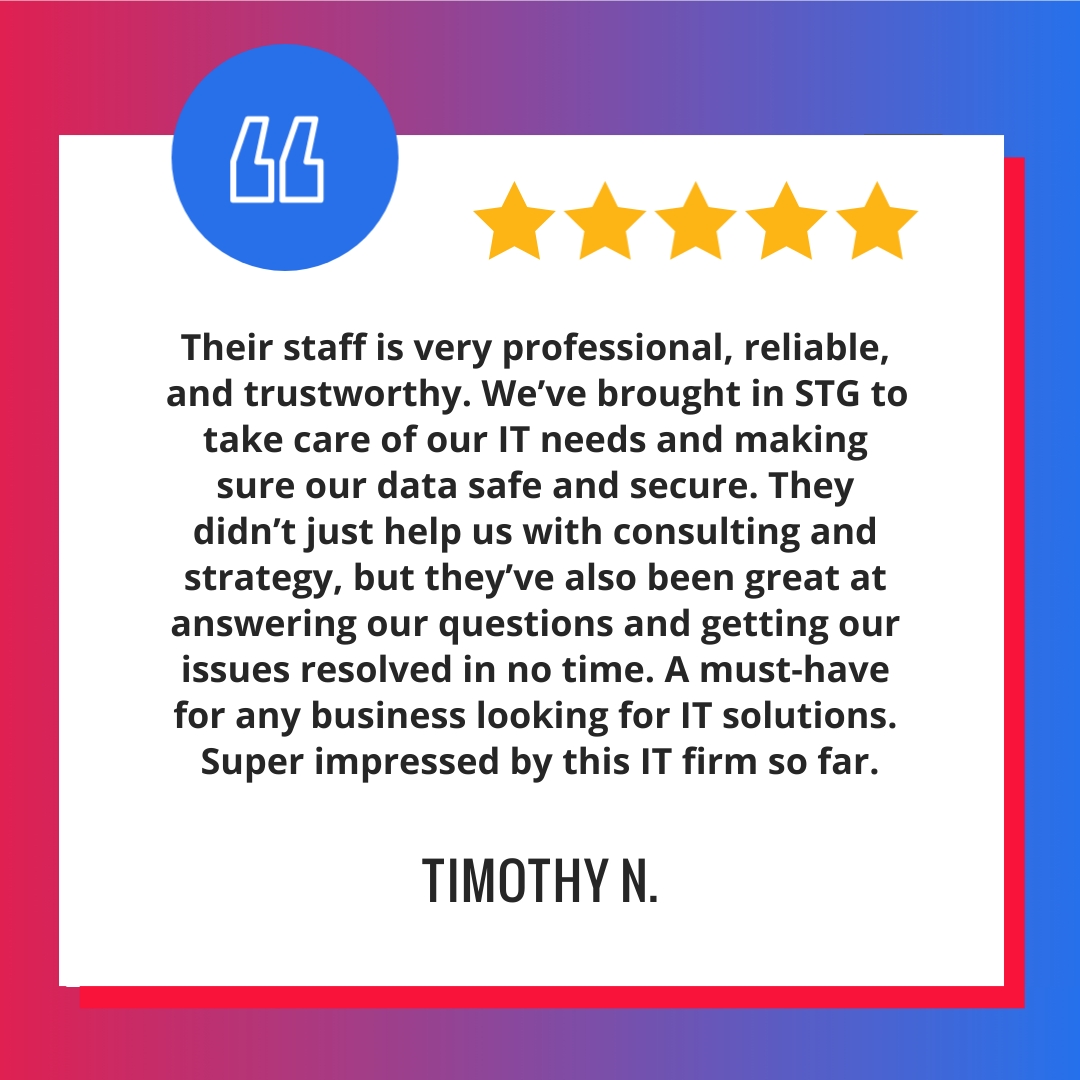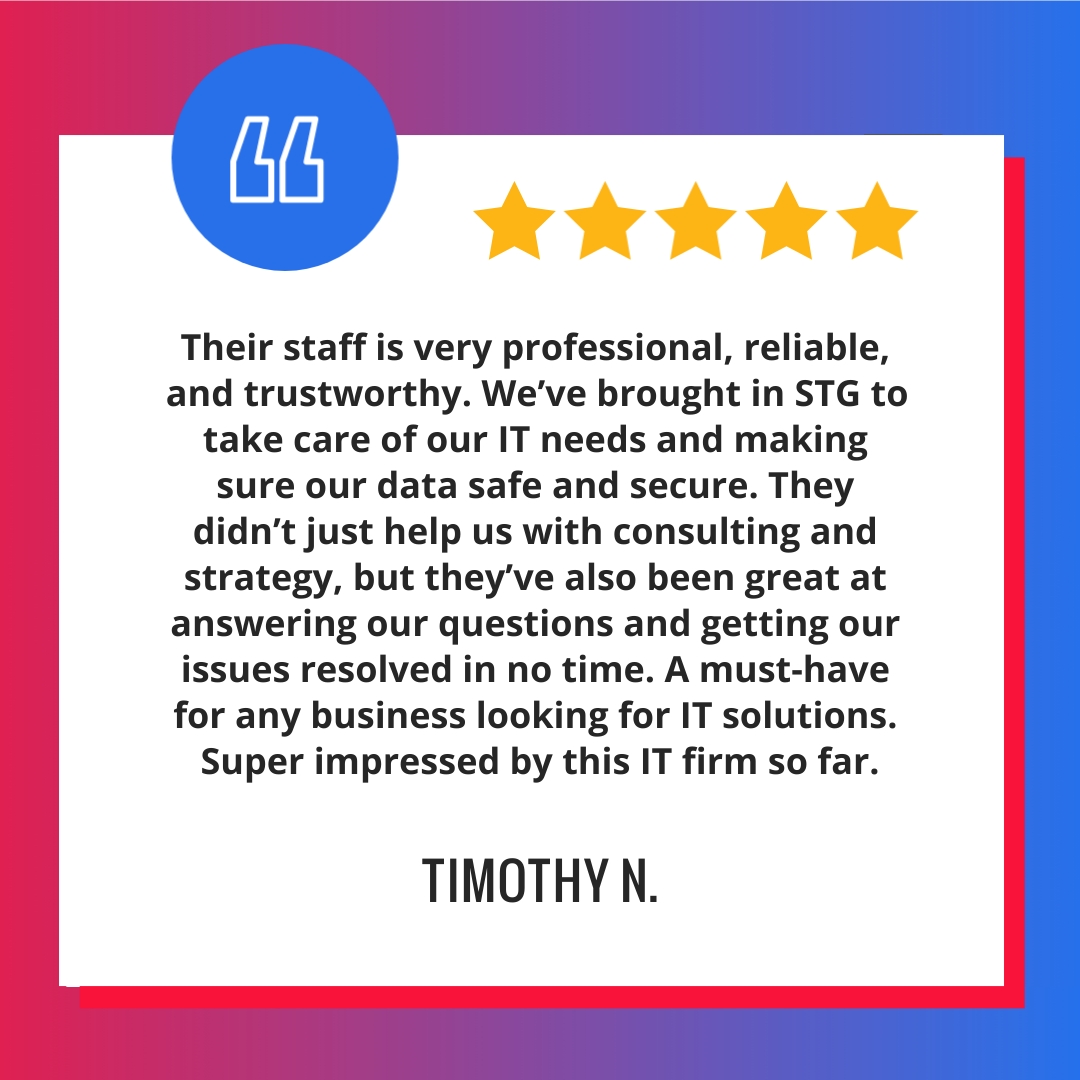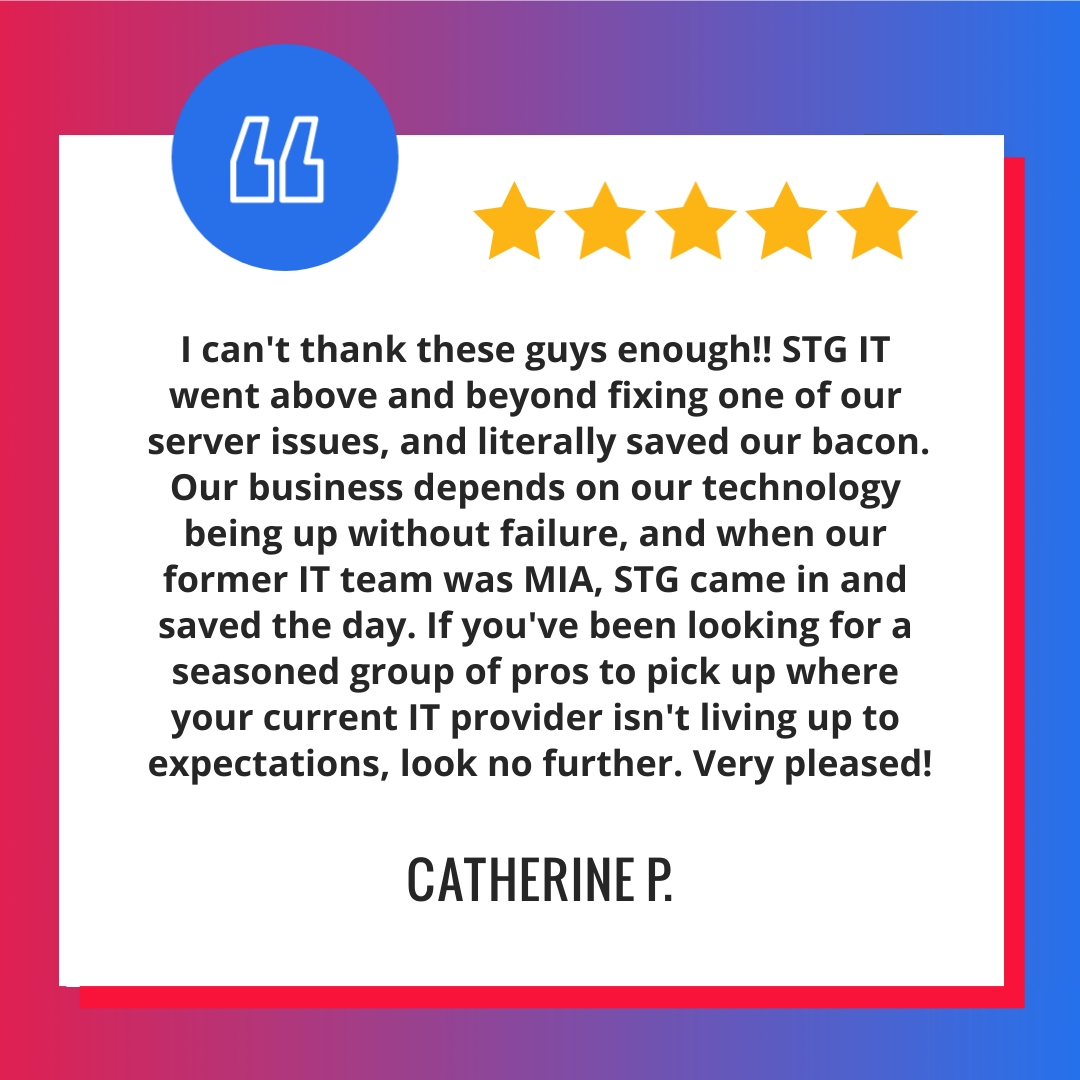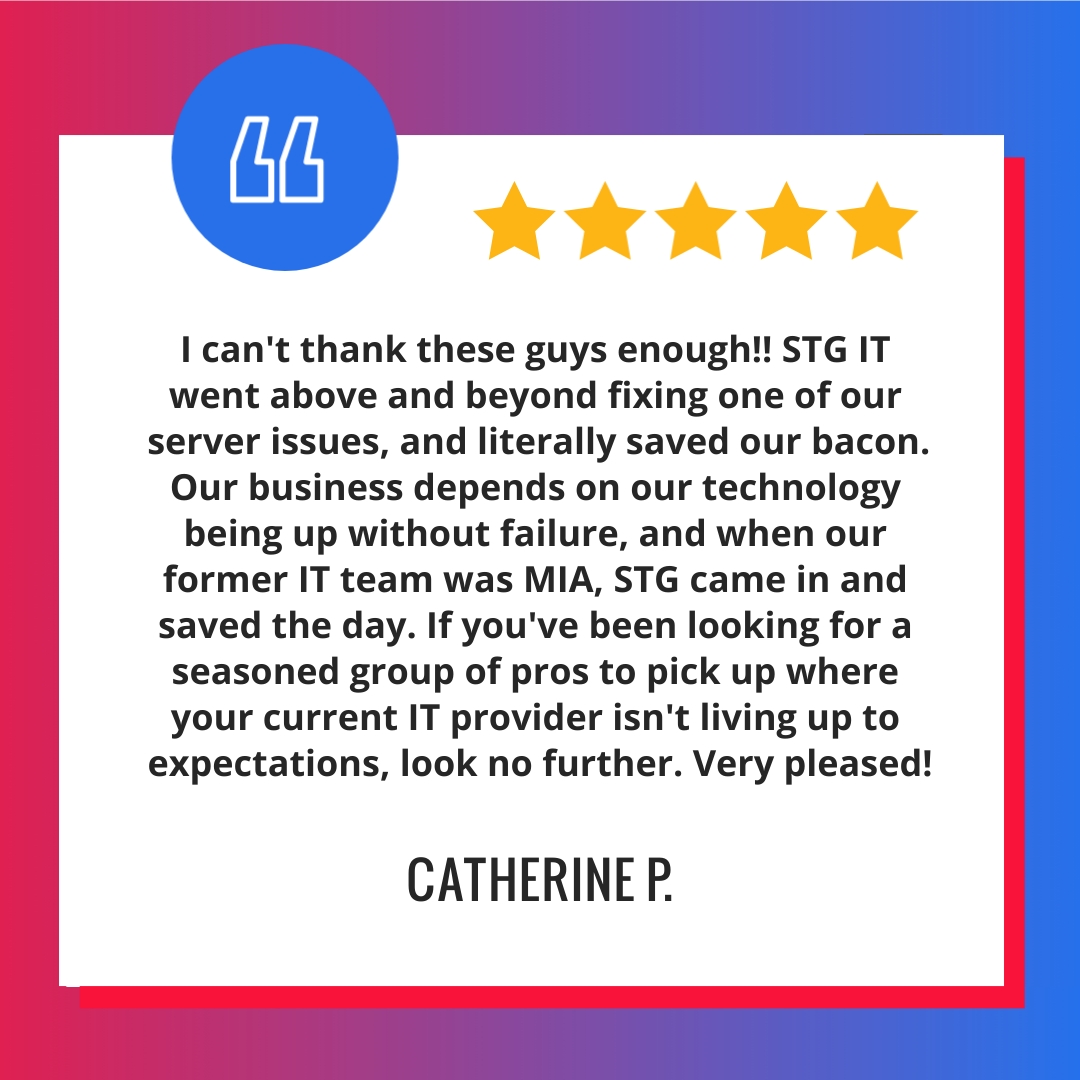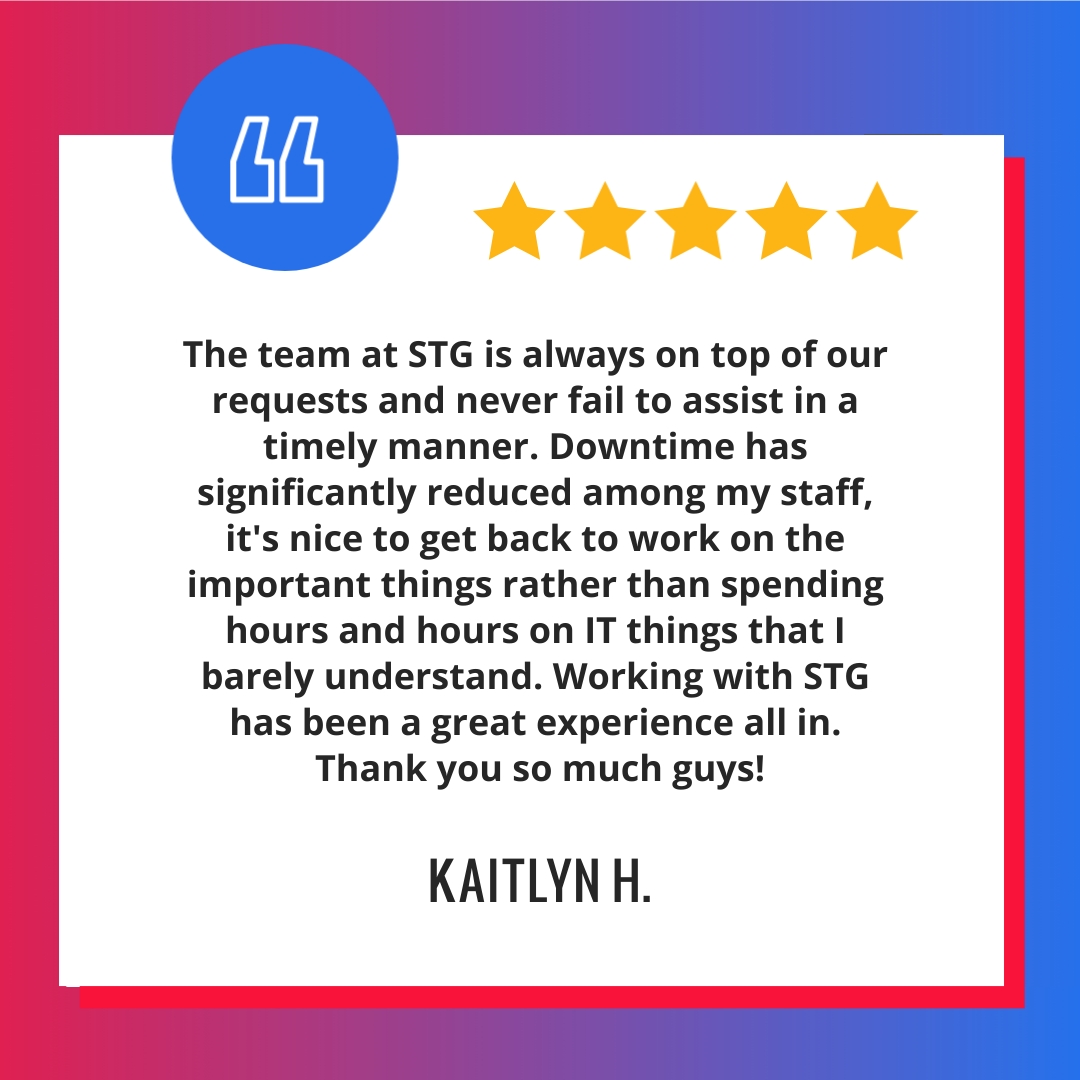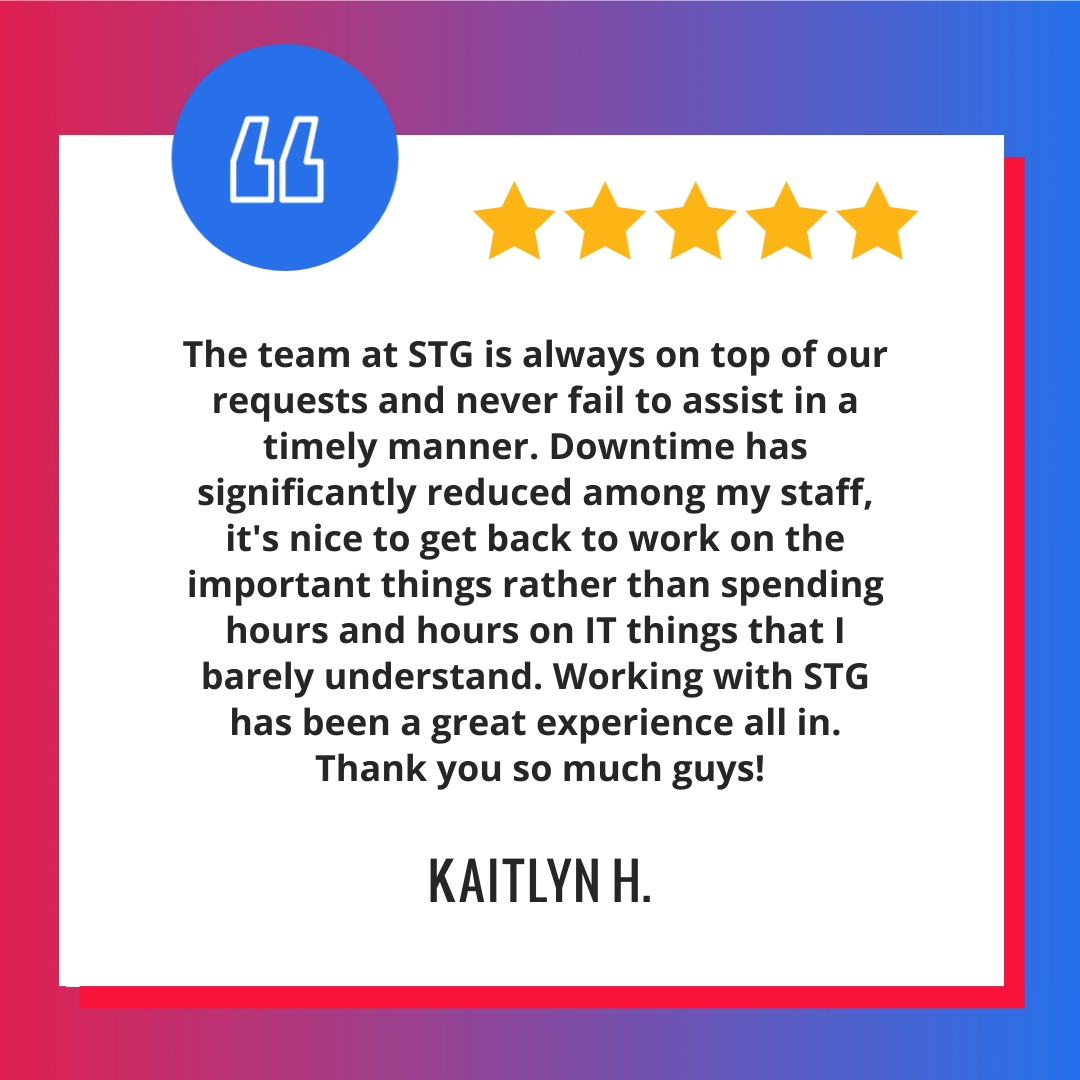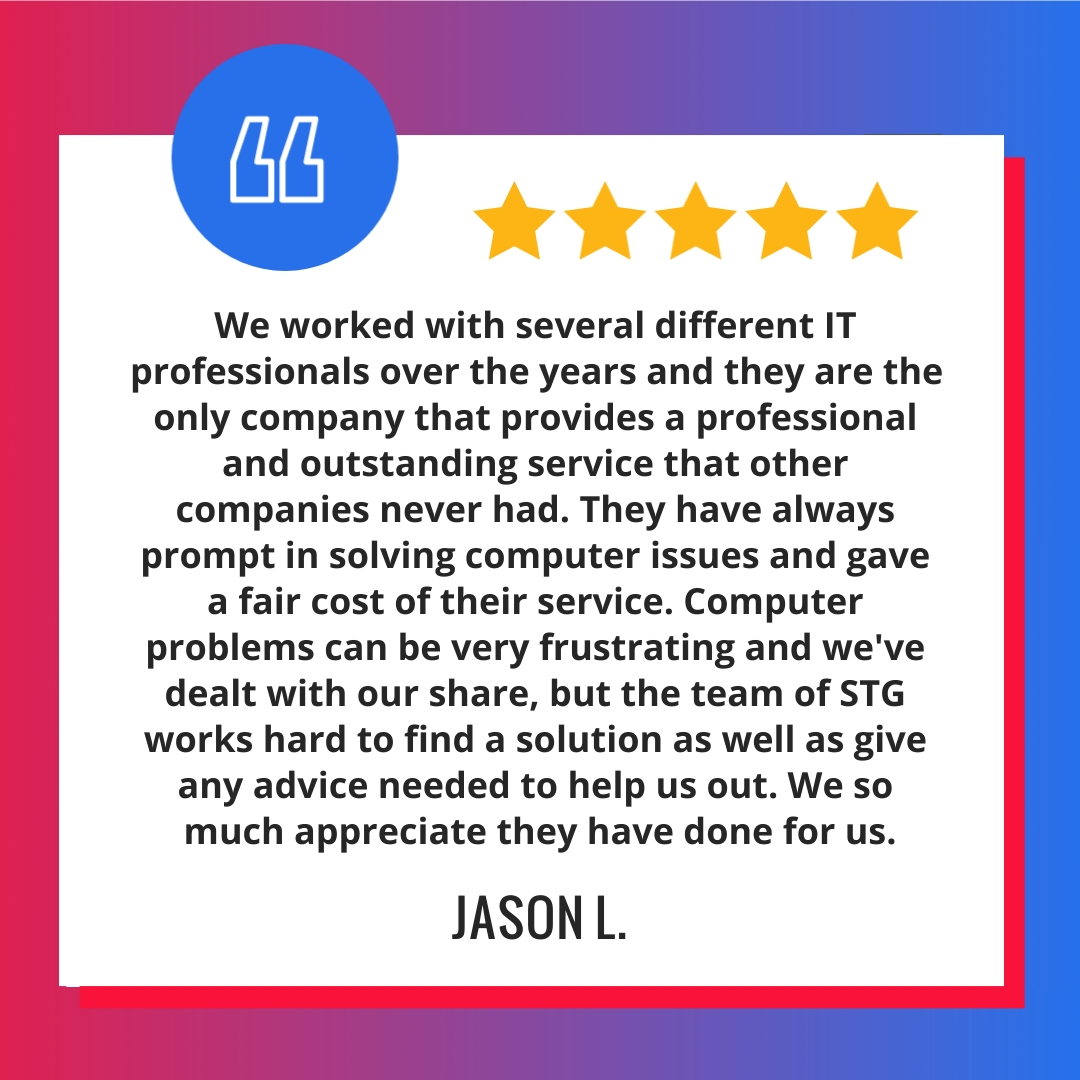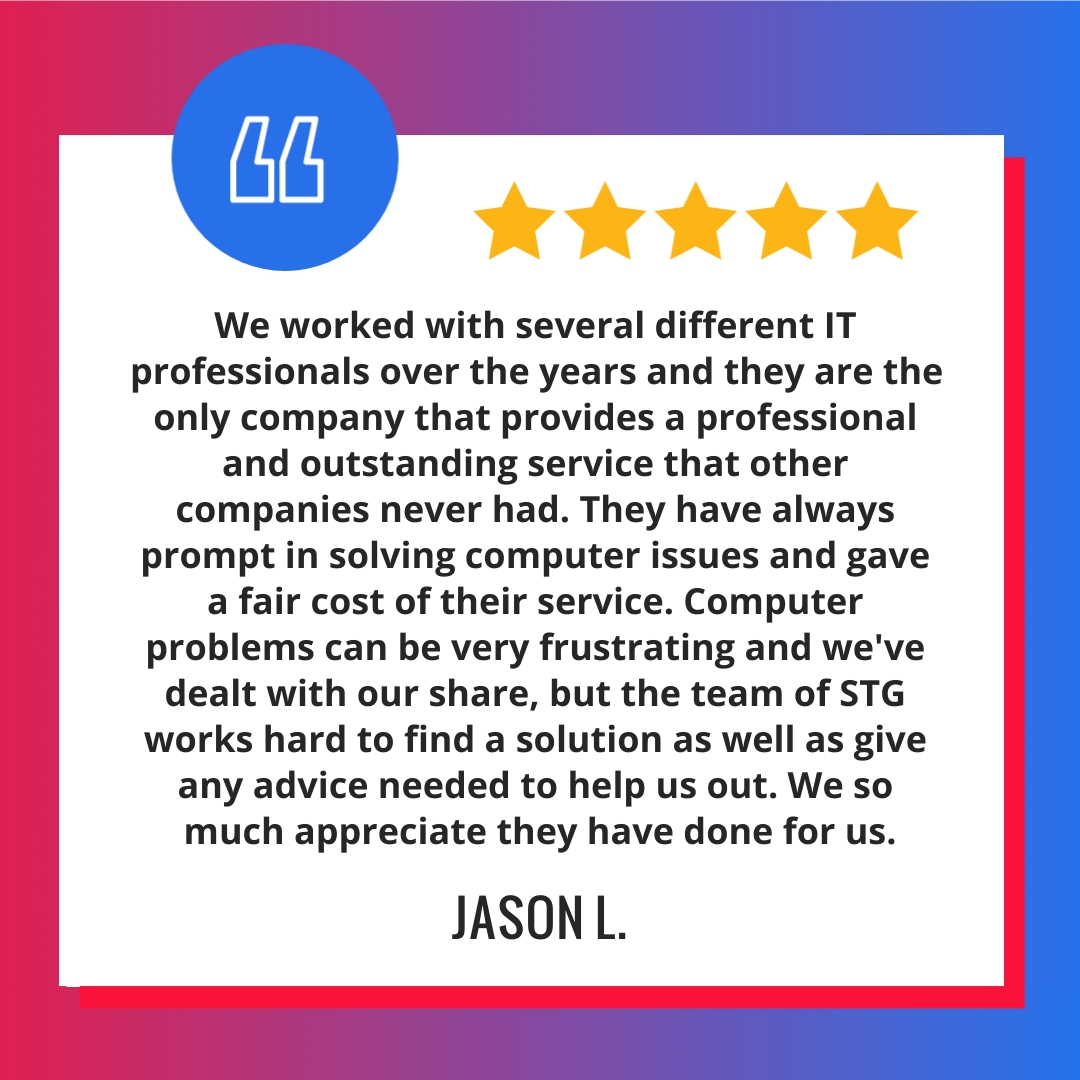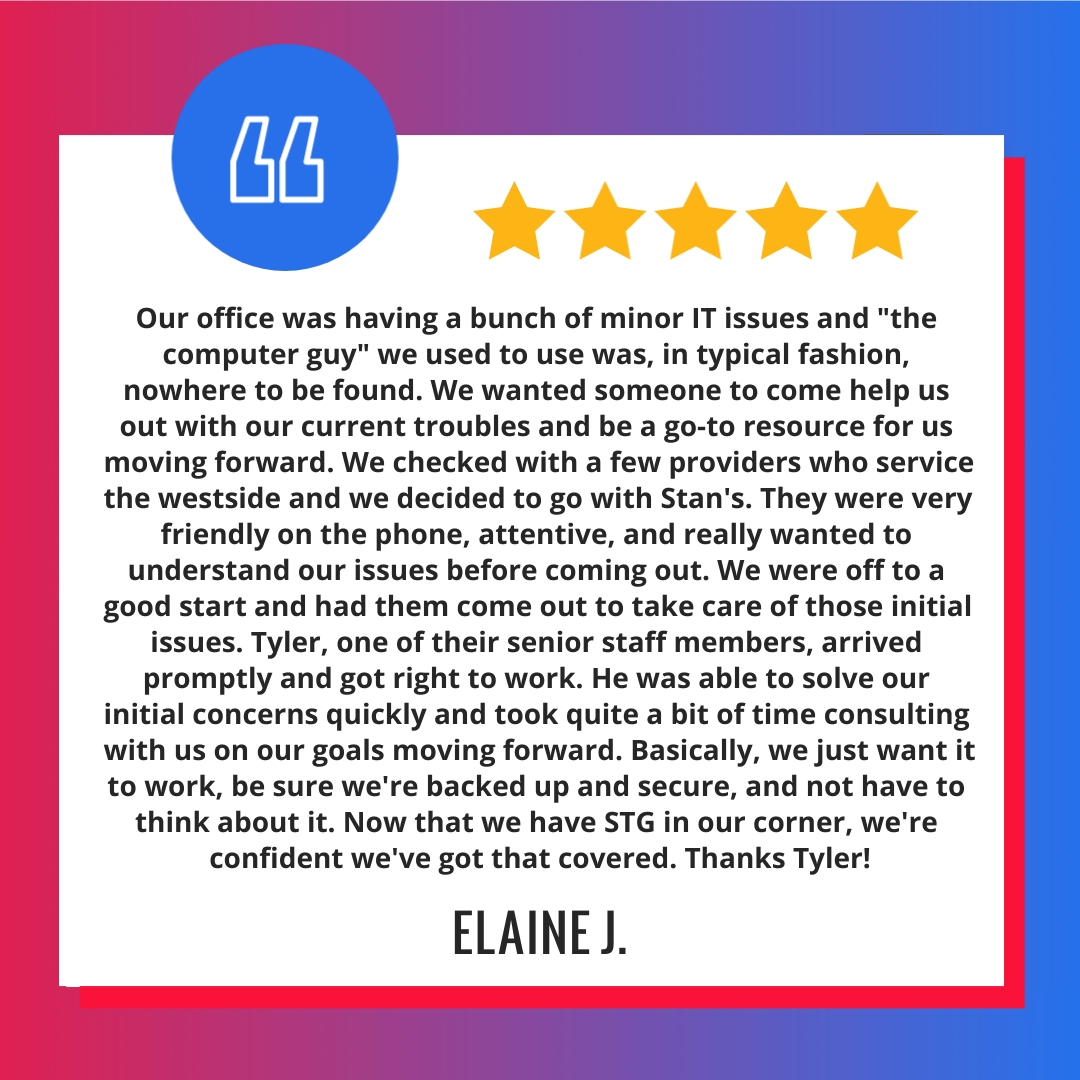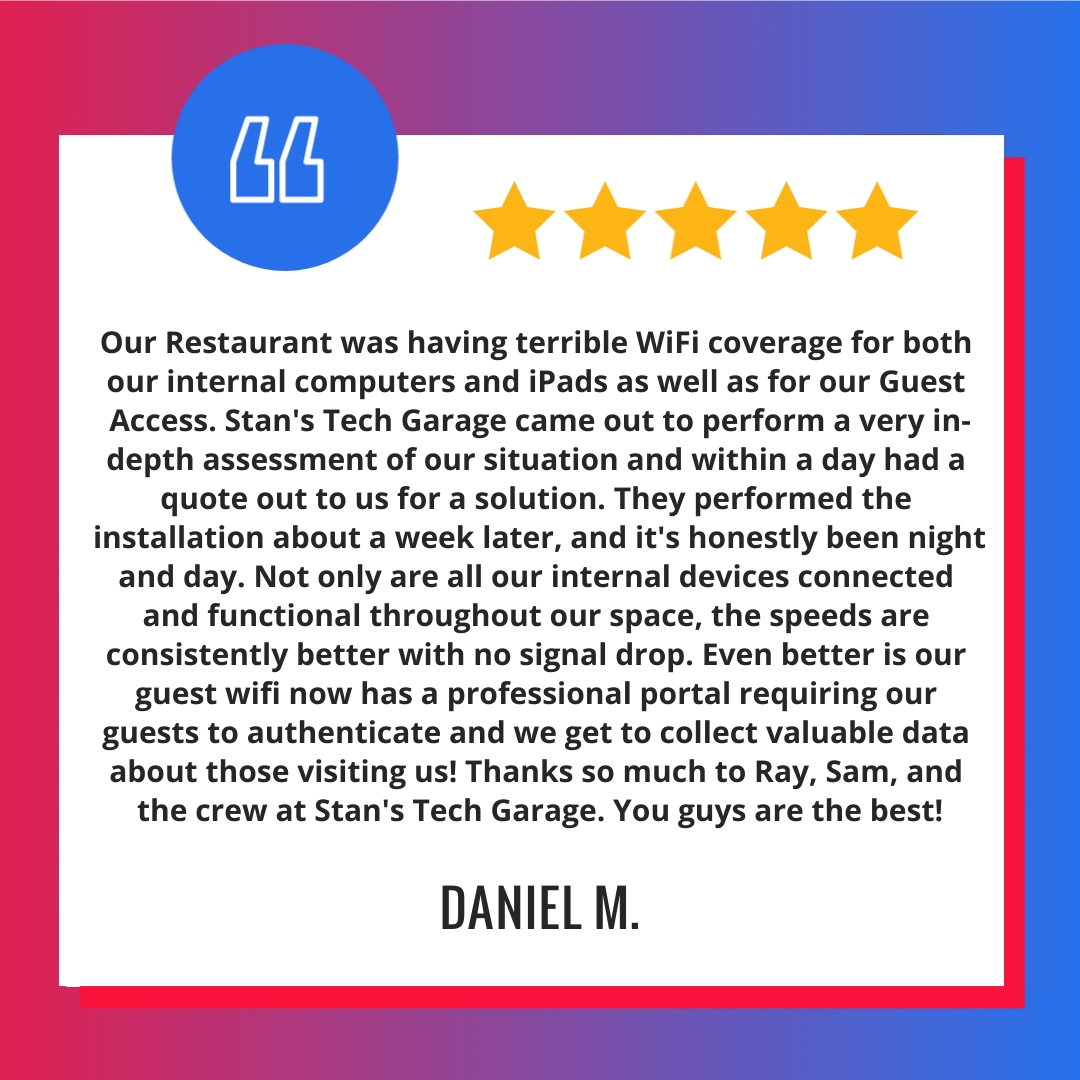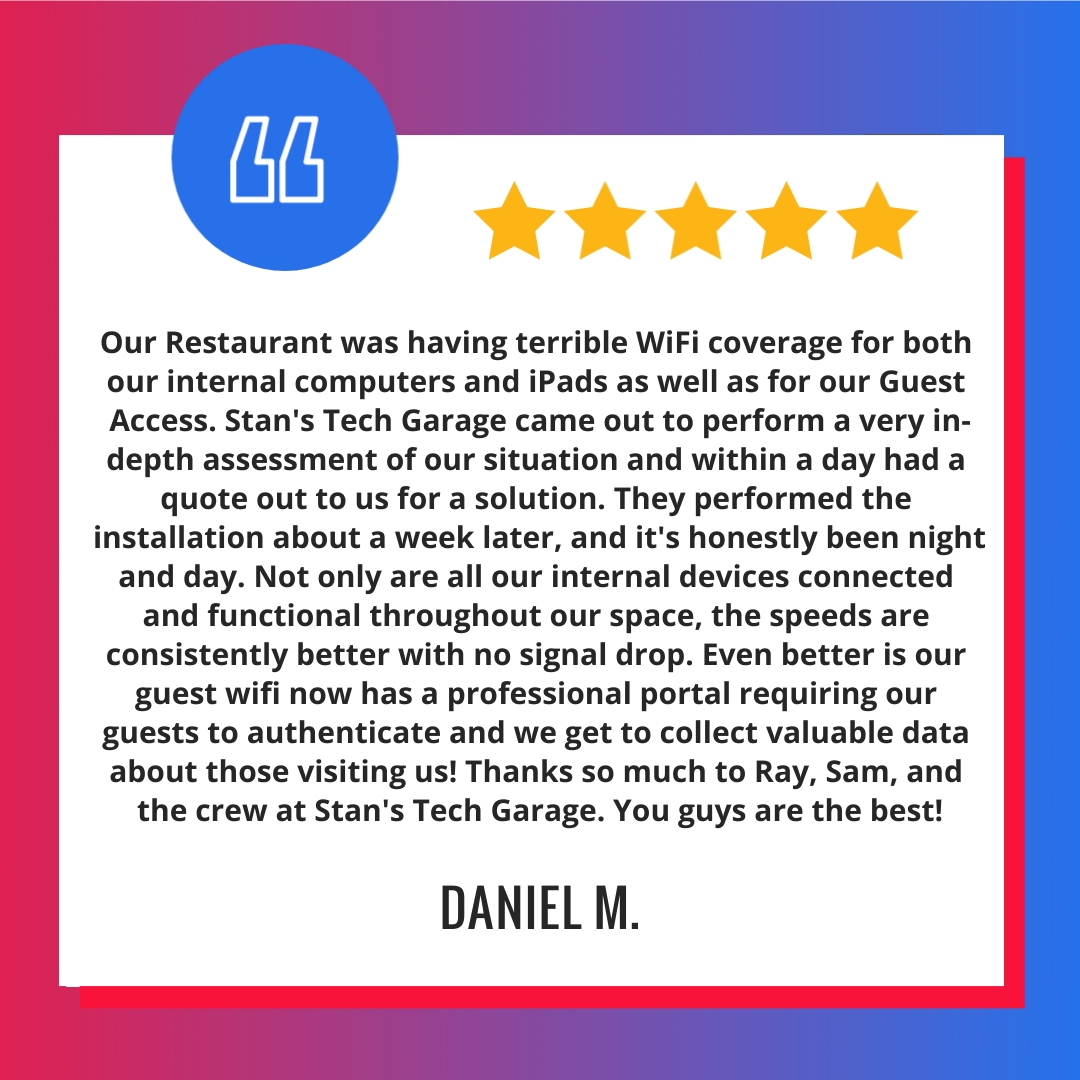 We invite you to take the next step and schedule a free, 15-minute Zoom or phone call with Stan Kats, Founder and Chief Technologist.
There is absolutely no commitment and zero obligation; let's just chat and get to know you and your business.
During our meeting, we'll briefly discuss your current IT issues, what you want and need from your technology, and how we can help get you to where you want to be. Stan will assess your current IT infrastructure and answer any questions you may have.
Stan's live calendar is below; please feel free to schedule a time that works best for you. We look forward to meeting you!
If you're not ready to book a meeting but still have some questions,
please give us a call at 323-638-1870 or shoot us an email at hello@stginfotech.com.
We'll be in touch with you soon!