Now that we are well into the month of March, Microsoft users will notice that there has been an increase in their pricing system. With that in mind, let's break down everything you need to know about Microsoft 365s price increase.
If you didn't know already, Microsoft quietly announced that this month, March 2022, we will see an increase in their pricing structure. This is the first significant price change for Microsoft users since the launch of Office 365 almost a decade ago.
As we get into the prices, it's important to understand that Microsoft 365 and Office 365 are not the same thing. They offer varying perks for users and hopefully this guide will help you understand the best option for you.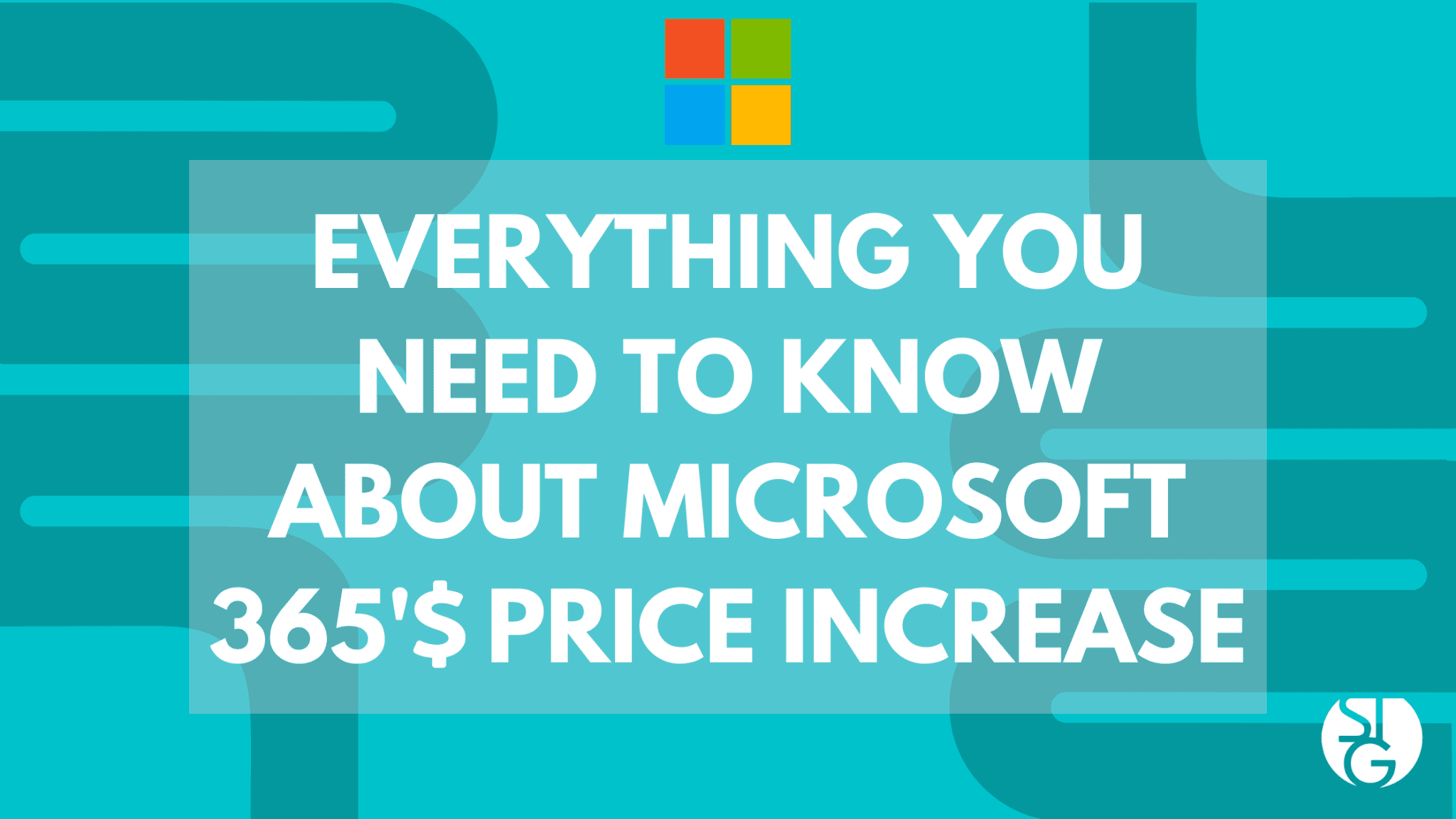 Office 365
Office 365 comprises of Microsoft's Core Suite of Products. Through Office 365, you have online access to the cloud-based apps like Excel and Outlook. There are 3 tiers of Office 365 which are E1, E3 and E5. 
Each incrementing in value for the user. 
E1, the most basic package, focuses on providing fundamental services to small businesses, including cloud storage, and email.

E3, which is aimed at big enterprises, provides access to the full array of online and offline Office applications as well as enhanced protection.

The top-tier Office 365 subscription, E5, offers all of the capabilities found in E1 and E3, as well as audio conferencing and advanced security.
Office 365 itself is seeing up to a 25% price increase for these plans. E1 going from $8 - $10, E3 from $20 - $23 and E5 from $35 - $38. 
Microsoft 365
Microsoft 365on the other hand, refers to the operating system as a whole. It is essentially the eco-system of Microsoft that includes Office 365. Microsoft 365 is for enterprises who want more accessibility support and security. 
Microsoft 365's Business Plans with also see up to a 20% increase in price. The Business Basic Plan going from $5 to $6 per user. The higher tier Business Premium Plan going from $20-$22 per user.
Now, we were assured during the announcement that there will not be any price changes for education and consumer products as of yet.
For long time users of Microsoft's different 365 products, this price change might come as a bit of a surprise. We were told this price increase is to supplement the many enhancements they have made over the years. Specifically, the innovation of Communication, Security and Automation. 
So yeah, theres everything you need to know about Microsoft 365s price increase.
If you need assistance figuring out what Microsoft plan is right for you, feel free to book a time to chat with me via the Calendly link below. We're happy to suggest the best solution for your needs.
Click here to schedule a free 15-minute meeting with Stan Kats, our Founder and Chief Technologist.
STG IT Consulting Group proudly provides IT Service in Greater Los Angeles and the surrounding areas for all of your IT needs.
We look forward to meeting with you!