Google to End the G Suite Legacy Free Edition - What that means for you
Is your company a long time user of Google's G Suite? Then this is the blog post for you. Just the other day, Google announced to their users that they are getting rid of the G Suite legacy free edition. Starting July 1st 2022, you will now have to pay for the use of Google's productivity apps on the "upgraded" Google Workspace.
Since 2012, G Suite users have been able to use apps like Gmail, Docs, Slides, Calendar and anything else Google includes in their flagship office productivity suite at no cost to the user. After having these tools for several years, businesses and individuals will now be required to pay for those services as well as the opportunity to use their own custom domain. In an email that was sent to administrators on January 19th 2022, Google said that "all remaining users will now be transitioned to an enhanced Google Workspace premium subscription based on your usage." And that the only people who can use Workspace for free are those apart of nonprofits and educational institutions.


Now, this can potentially be a big change for a lot of businesses who have kept their free G Suite accounts for many years. Does Google offer enough with their paid models to keep those users? It's not so clear.
The way it seems to be broken down is that the Business Starter plans start out at $6 per user per month and can go up to $18 per user per month. All of these packages include custom and secure business emails which is something that was also free with G Suite. The selling point for paying for Google Workspace is that you will now have to pay for this feature regardless of platform, so you might as well continue with Google and get everything else they offer like premium collaboration tools, more storage and increased security. Not to mention, save yourself the trouble of migrating to another platform.  Very small organizations with only one Gmail account can upgrade to Workspace Individual for $9.99 per month, but they will not receive a personalized email address. It was mentioned that if you do not enter billing information by July 1, 2022, Google will suspend your automated Workspace subscription/accounts.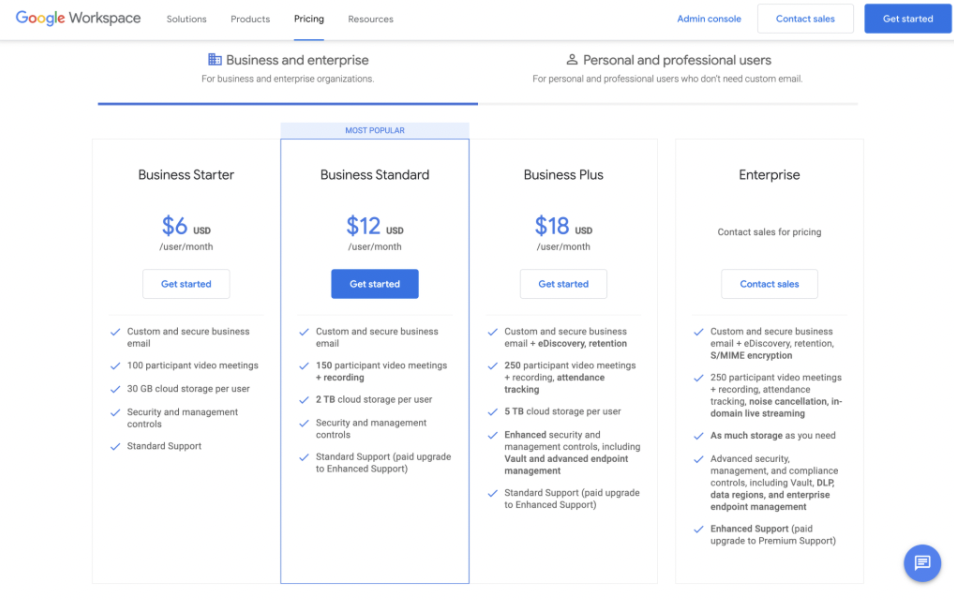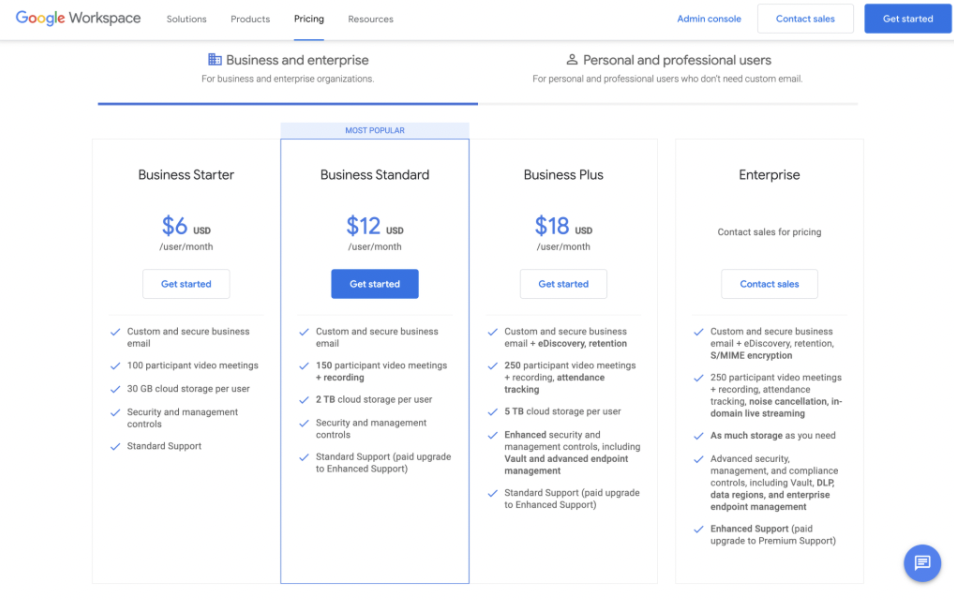 On a side note, if you choose to not upgrade to a Google Workspace Subscription, you'll be relieved to know that you will NOT lose access to other Google Services like YouTube, Google Photos, Google Play and other paid content.
If you are looking to get away from Google because of this change, you should consider switching to Microsoft 365. They offer similar features like cloud storage, business emails and mobile apps. It really is the go to Productivity Suite that offers an overall better set of features. We here at STG Info Tech can actually help you switch your business over to Microsoft. Just schedule a call with me through the link in the notes below and we'll get the ball rolling.
So yeah, this upgrade is kind of a big deal. The announcement has received plenty of criticism from the community who is resistant to a paid model of Workspace. Users who have had the free model for many years feel let down by Google. One person noted "$6/month per user is a LOT to ask for a service that wasn't intended to be used as a business service on our end. It's more than what we pay for any other monthly subscription, such as netflix/hulu/etc., but I feel trapped now that I have suddenly been asked to pay for something that was free when I signed up for it"


What are your opinions on this? Will you be paying for Google Workspace?
Contact our IT experts today to find out more about switching over to Microsoft 365. We're happy to suggest the best solution for your needs and set it up, too.
Click here to schedule a free 15-minute meeting with Stan Kats, our Founder and Chief Technologist.
STG IT Consulting Group proudly provides IT Service in Greater Los Angeles and the surrounding areas for all of your IT needs.
We look forward to meeting with you!