Greetings STG IT Managed Mac Users!
Due to changes implemented by Apple as to how Mac OS security updates are deployed, you'll be periodically seeing these update requests appear on your screen.
Rather than having the updates forced down to your device without warning, you'll have plenty of time to decide when to install these updates at a time convenient for you.
You'll have at least a 2-week window to accept the update at your convenience so as
not to interrupt your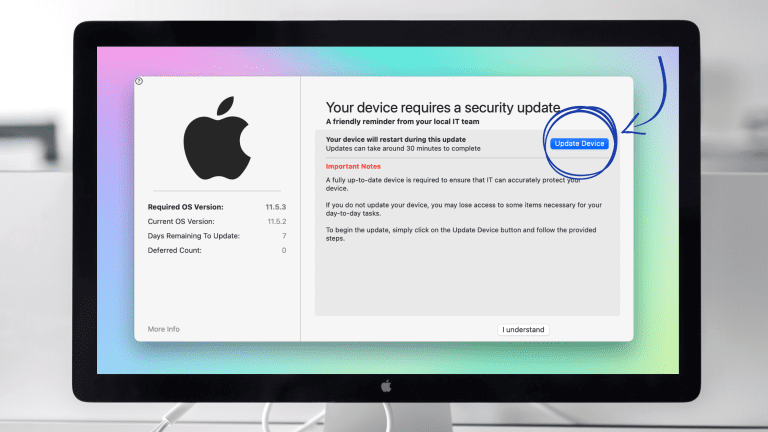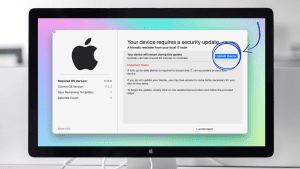 work activities and you can dismiss these notifications.
Our commitment is to keep your computers up-to-date and secure, and we'll be forever grateful if you'd click the "Update Device" button to get the latest security update installed.
Thanks so much for helping keep your company's technology stable & secure!
And as always, if you have any questions or if there's anything we can do to assist, please open a support request by emailing help@stginfotech.com
Many Thanks –
Your IT Team at STG